Set up your freezer with homemade freezer simmer sauces and have them ready to build a quick and easy dinner - with less effort.
A freezer pantry is a stocked freezer with ready to go meals, or the almost ready to go ingredients to streamline getting a homemade meal on the table.
If you are new to building a freezer pantry, check out this whole post on How to Build a Freezer Pantry.
The idea behind freezer simmer sauces is that you can create a variety of sauces in your freezer and simply sauté some veggies, meat protein, or whichever protein you prefer and turn these simple sauces into a full dinner.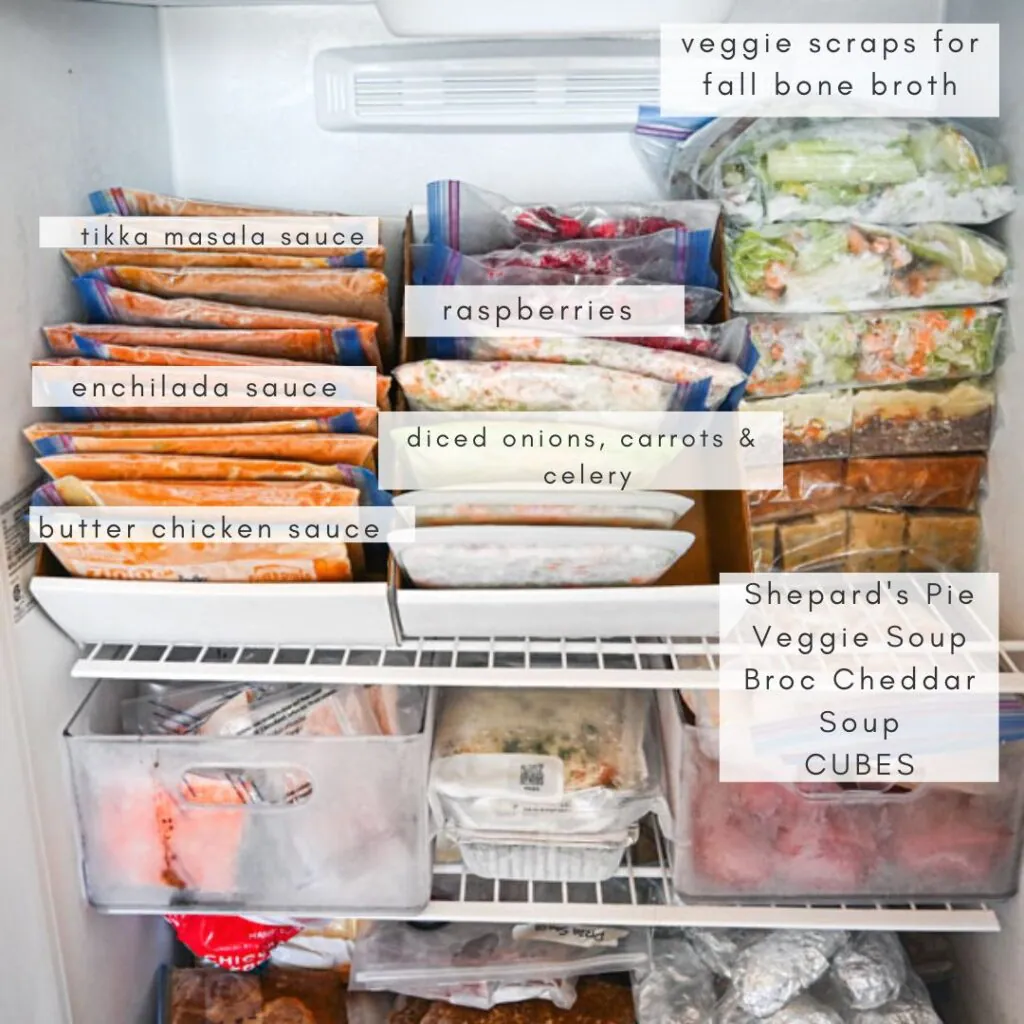 Storing Simmer Sauces
They not so secret, secret to avoiding freezer burn and mastering long term freezer storage is to limit the amount of air in your packages. There are a few other tips here too in our post on all the ways to avoid freezer burn.
Our favourite ways to store sauces:
How to use a simmer sauce
Simmer sauces are often in the grocery store in jars and cans. You use these the same way!
Below, we are sharing our favourite sauces plus tons of ideas of how to use each sauce to make full, fresh, weeknight recipes.
Here are the simmer sauces we love in our freezer
We use up our tomato garden harvest to have Enchilada sauce on hand all year to make chicken enchiladas, beef enchiladas, enchilada rice casserole, enchilada soup, and enchilada casserole.
The author of this recipe went viral from this one recipe and it is for good reason. It is so easy to prepare and freezes really well.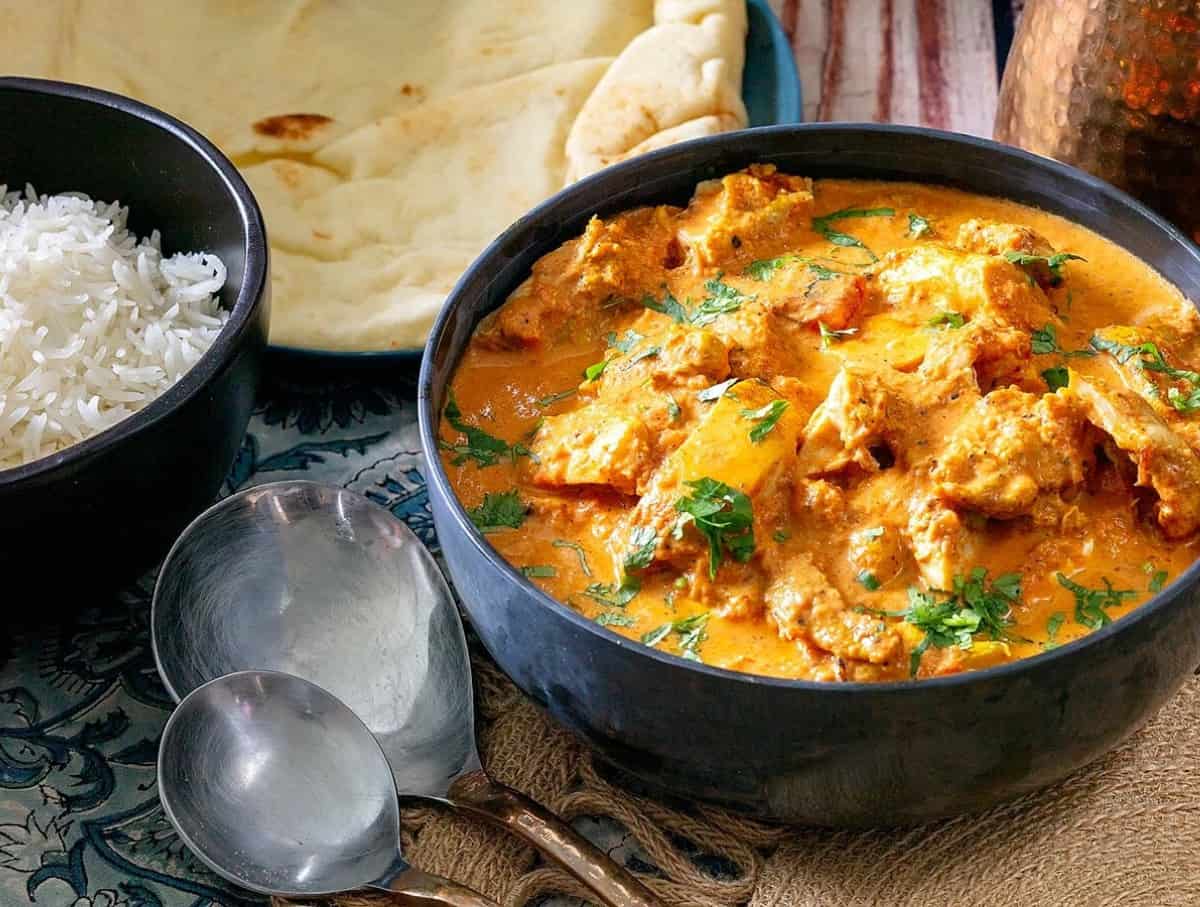 Again, to use up my garden tomatoes every fall, I make this Butter Chicken Sauce. I leave out the chicken, and then freeze the sauce.
During the winter, I simmer chicken in the sauce for a quick weeknight dinner. I do this same approach to this Tikka Masala sauce recipe, too!
This is my version of a red pasta sauce and it is always in my freezer for that weeknight you really want easy, comforting, and basic!
You can use this with any pasta of choice or make a quick Instant Pot lasagna!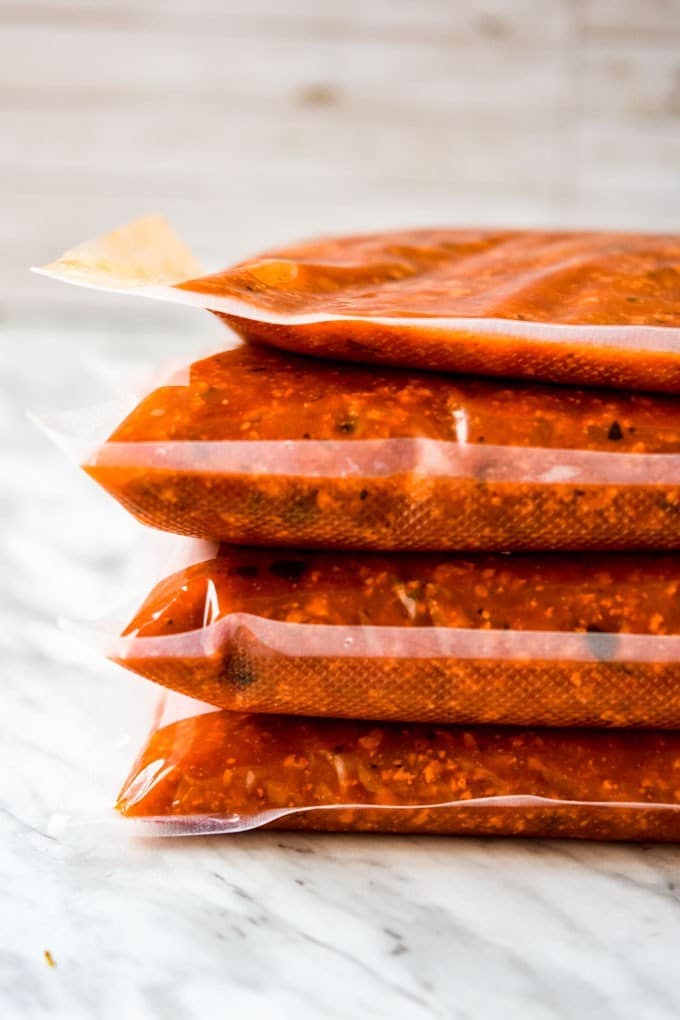 For a marinade or stir fry sauce, you can add just about any protein or veggies to a Teriyaki sauce and have dinner in a hurry!
I love to use this with meatballs as I have written in the recipe, but this sauce can be made on it's own and frozen too!
Saute fresh veggies and any meat or non meat protein of choice and simmer it in this silkily curry sauce!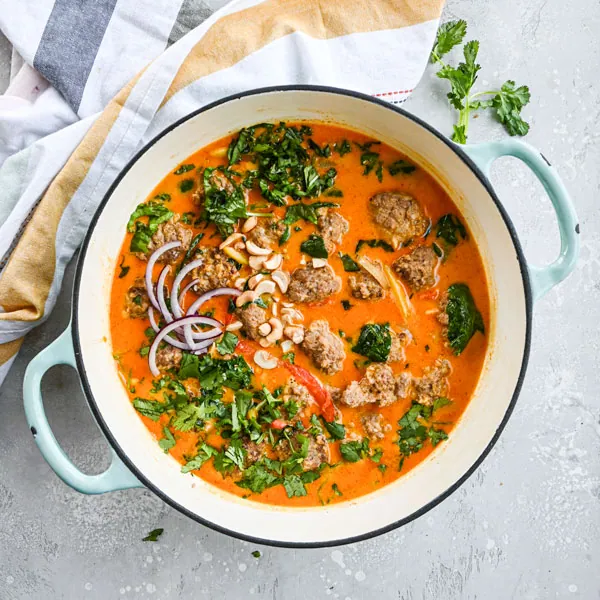 A perfect sauce for salad rolls, dip for pork lettuce cups, chicken satay skewers, peanut crunch noodles,
So, there you have it! Sauces you can make and stock your freezer with to make dinner time just a little bit easier!
Is there a staple freezer sauce missing on this list? Let us know in the comments below!