Having a freezer of single serving Instant Pot soups is one of my best tricks for easy meal planning! Check out these 10 Instant Pot Soup recipes that can be made once, and packed away in the freezer for easy lunches!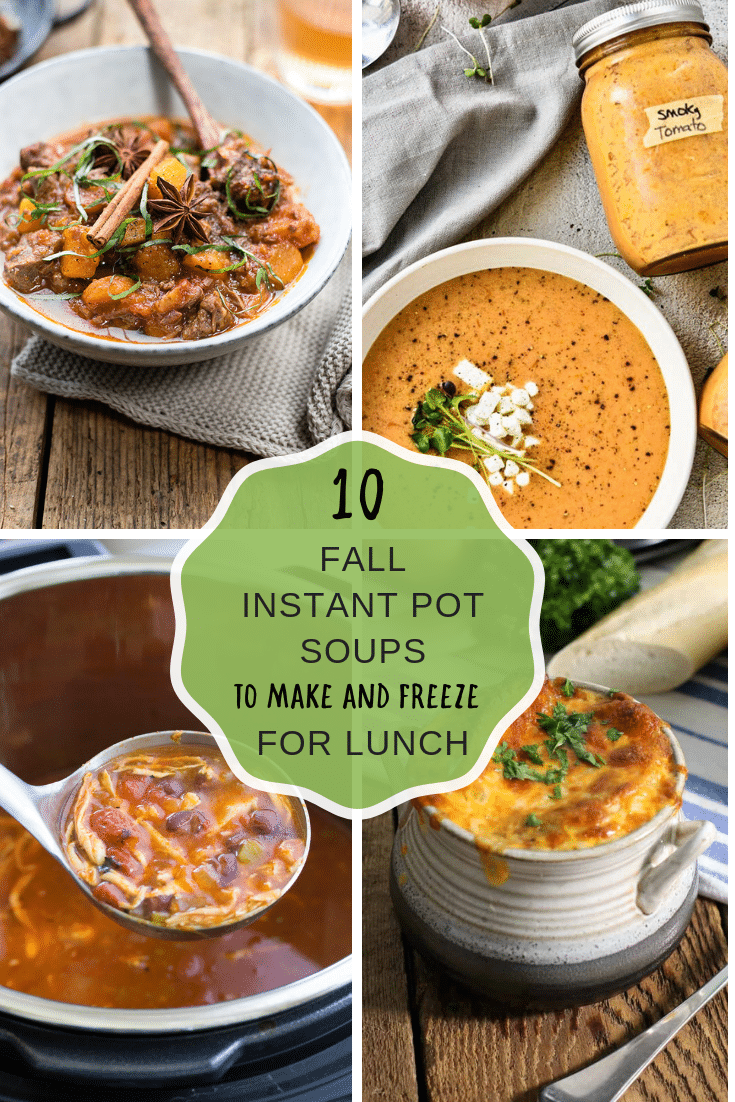 Packing a lunch each morning before I leave the house is out of the question. Making on lunch on Sunday and portioning it for the work week is also not my jam.
But, cooking up a few soups in one day in my Instant Pot, portioning them out, and freezing them, is what I like to do.
This way I have variety and no fussing around during the week.
A few notes on freezing soups:
Always leave a bit of room a the top of your container - soup will expand when it freezes.
Yes, you can freeze in class mason jars, I do it all the time. Leave an inch of headspace and make sure the soup is completely cool before going into the freezer (to prevent cracking).
Label EVERYTHING. I use this freezer tape and a sharpie.
Ok, on to the list of soups I am making this fall in my Instant Pot!
So, there you have it! 10 simple Instant Pot Soups to fill your freezer with this fall to help you with those work week lunch meal plans!