You don't need to cook full meals to stock your freezer! These 5 freezer meal starters can be made into 50 different dinners, in a fraction of the time when you have these ready in your freezer!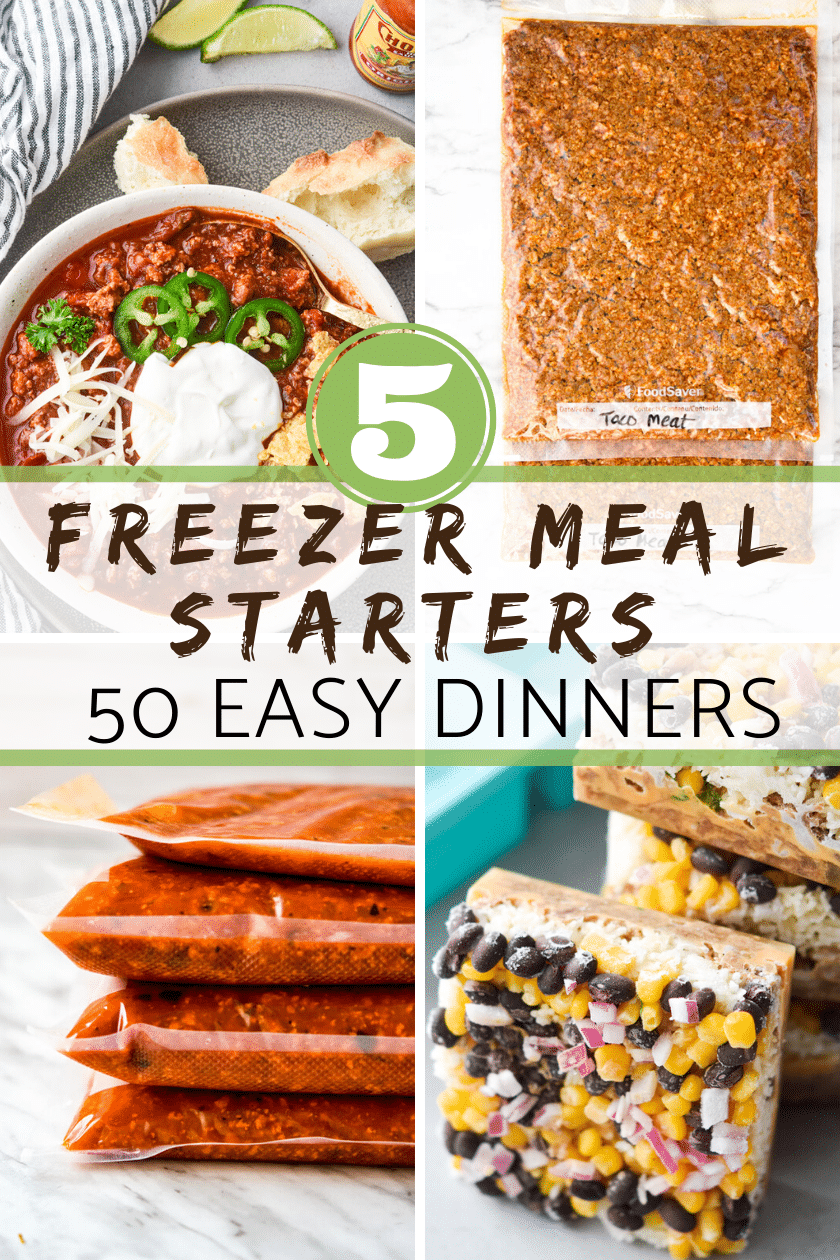 When you don't have the time to make a freezer full of meals, try making these 5 freezer meal starters.
These freezer meal starters can be the beginning of 50+ dinner ideas!
Freezer Meals vs Freezer meal Starters
Freezer meals are full complete meals that you typically thaw, heat, and eat.
Freezer meal starters are a component (usually the most time intensive) part of a full meal that can be thawed and added to fridge ingredients to make a quick dinner. Typically, you add a fresh component to these to make a complete meal – in a fraction of the time.
There is a place in my life… and freezer… for both of these type of freezer preps, but I favour meal starters for a few reasons:
They are typically quick to prep and easy to double or triple the recipe at one time and don't require a lot of ingredients or chopping time.
Making a meal starter recipe once usually leaves me with at least 4-5 dinners. Cook once – eat 5 times, yes please!
Less cooking, more variation – when you batch make lasagna, you end up with lots of the same thing. With dinner starters, your taco meat can easily be make into many different dinners.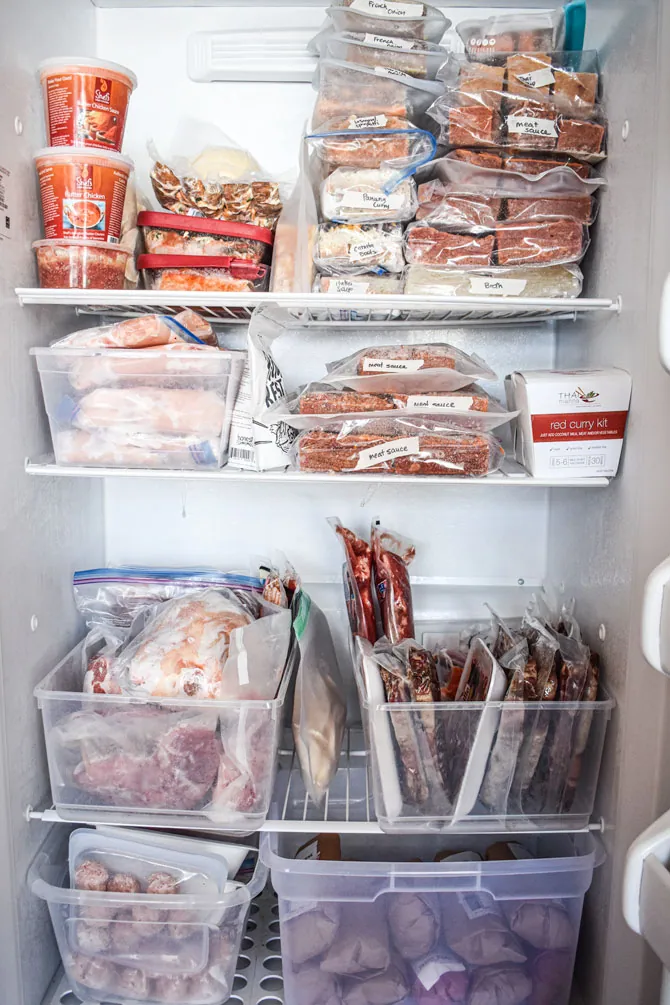 Make this batch prep taco meat once, and have your taco tuesday dinners started for months to come!
This easy recipe uses nothing but 3 pounds of ground beef, pantry spices, and water! So simple
Once you have your frozen taco meat, you can easily assemble these simple dinners:
Batch made pasta sauce is always in our freezer. Load up your meat sauce with veggies, and make your pasta sauce jam packed with sneaky veggies!
Pro Tip - Freeze in 2 cup souper cube trays (affiliate link) and freeze in small portions to have weeknight dinner on the table within minutes!
Once you have your frozen sneaky meat sauce, you can easily assemble these simple dinners:
Batch made meatballs are easy to freeze using a cookie scoop and sheet pan!
Use the ground meat of your choice! I use ground turkey.
Load up your freezer with individually frozen meatballs and toss them into any of these dinners: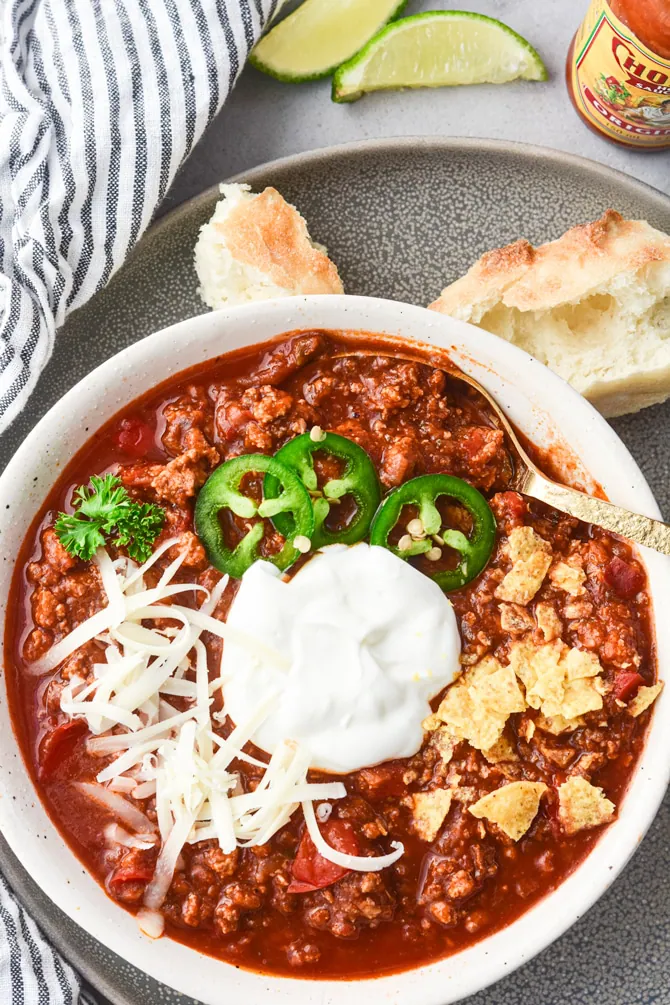 Of course my version is packed with veggies and made in the Instant Pot, but if you want a more traditional version you can load your freezer up with this traditional style chili.
Once you have some chili in your freezer, here are some ideas for quick dinner wins:
Pulled Pork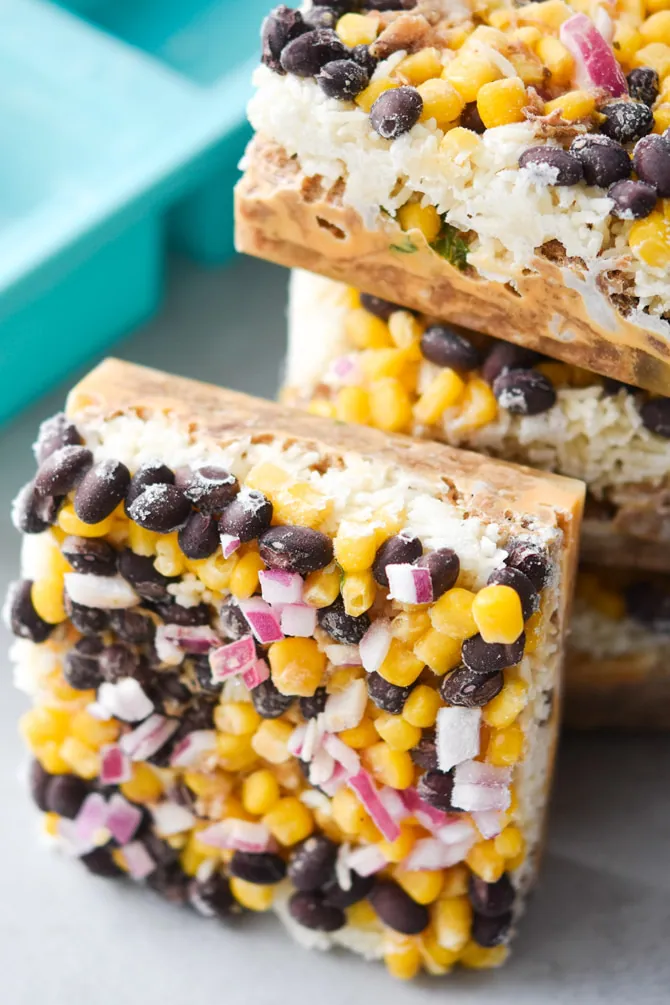 A pork shoulder is an inexpensive way to batch make some pulled pork and then morph it into meals.
I love carnita style pulled pork in the Instant Pot, but you can just as easily use a slow cooker or your oven to make your pulled pork.
So, there you have it, 5 freezer meal starters to stock your freezers for 50 quick easy dinners!