Zucchini is not typically a freezer friendly food. But if you use it as an ingredient in these recipes, you can easily turn that summer zucchini into freezer meals!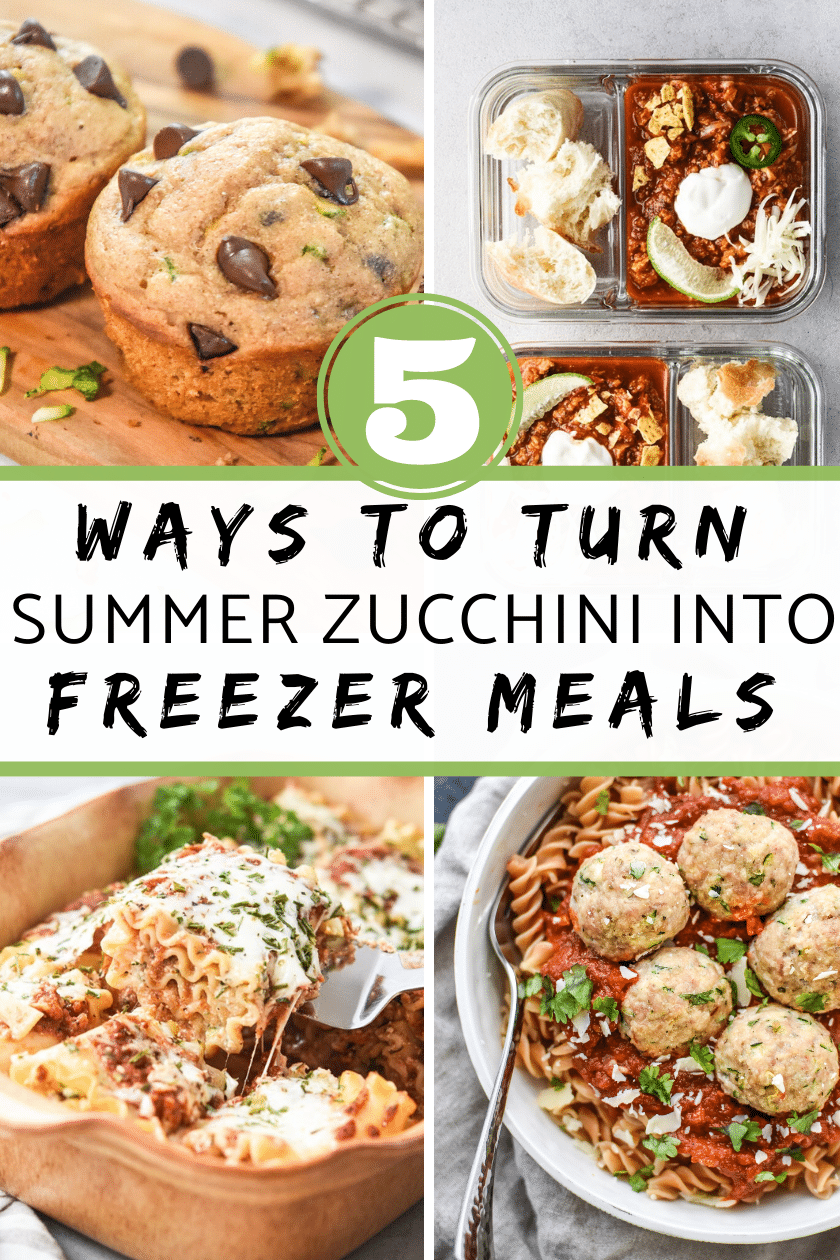 Summer is coming to an end, Fall is here, and the zucchinis are everywhere!
Zucchinis alone do not freeze well and so the best way to get the most of your garden zucchinis is to turn them into meals that you can freeze!
This is perfect timing for back to school, too!
There are only so many zucchini noodles one can eat in one week, and so I had to find a way to turn these zucchinis into freezer meals.
There are a few ways to use up all of that summer zucchini and prepare yourself for the back to school madness by filling your freezer with actual meals.
How to process zucchinis for recipes
For these recipes, you will be using shredded zucchini!
When making only one recipe, go ahead and use a box cheese grater to grate your zucchini. But, if you are doing a big ol meal prep session like I do, and you tackle more than one recipe, you may want to use a food processor with a grating attachment blade.
Get rid of excess water
Since zucchini's are mostly water, you will want to get rid of some of the excess moisture before you add it to your recipes.
The best way to do this is to lay out your shredded zucchini on a clean tea towel, or on paper towels. Add a pinch of salt on top. This will pull some of the moisture out.
Let the this sit for 10 minutes. Then roll up the towels to "wring" out some moisture.
Your towel should be quite damp after this. Now your shredded zucchini is ready to go into your freezer friendly recipes!
Now that your zucchini is shredded and ready to go, here are some of the ways I turn my garden haul into freezer meals!
Veggie loaded lasagna roll ups will win you over just as traditional lasagna has, but this version can be easily portioned out and frozen for future easy freezer meals!
I have also frozen half sizes of this recipe in foil tins from the dollar store for nights when I am home solo.
Adding zucchini to freezer meatballs is the not so secret way to keep them moist on reheat. This recipe as written uses ground turkey, but I also make these with ground beef!
Freezing meatballs is easy!
Line a baking pan with parchment paper, roll out your meatballs. Move the pan to the freezer, and once frozen you can move them into a more save saving container such as a zip top bag.
For the full how to post with step by step photos - see this How to Prep & Freeze Meatballs post.
Baking is not my jam - at all. So I love this hack from Project Meal Plan that uses protein pancake mix to make muffins.
I double this recipe and freeze my muffins for a super easy freezer breakfast option!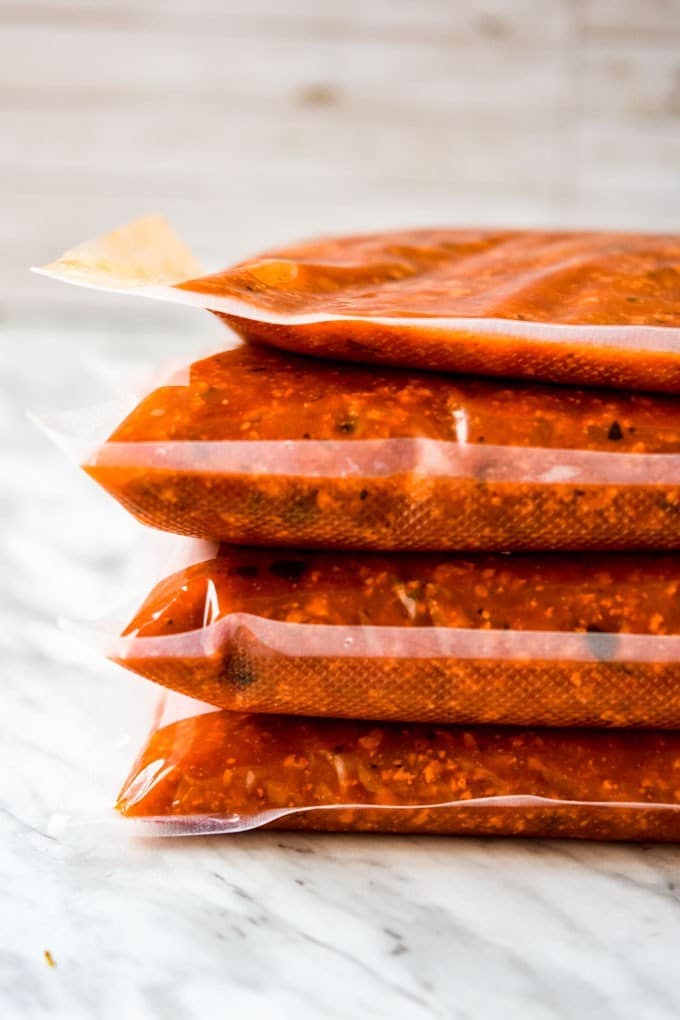 A freezer staple for me is this meat sauce! Also a great fill your freezer recipe as this particular recipe helps you use up that zucchini and gives you approximately 5 litres of sauce for future meals!
You could even do double zucchini and put it on top of zucchini noodles to really use up that garden bounty
You know I am going to bust out my Instant Pot when I am doing a big freezer meal session. Using an Instant Pot means you have your stove and oven free to make other meals, while your chili cooks.
Hello multi-tasking!
So, there you have it – 5 Ways to Turn Summer Zucchini into Back to Freezer Meals!
What else are you making to freeze with your zucchini? Come join the Meal Plan Addict Community to share recipes and ideas for freezer meal prep!
If you are ready to get going and need to stock up on supplies, here are the things I use (these are affiliate links):