These easy plant based Instant Pot recipes are perfect for vegetarians (some are vegan), or just about anyone! Learn how to make veggie dishes with your Instant Pot.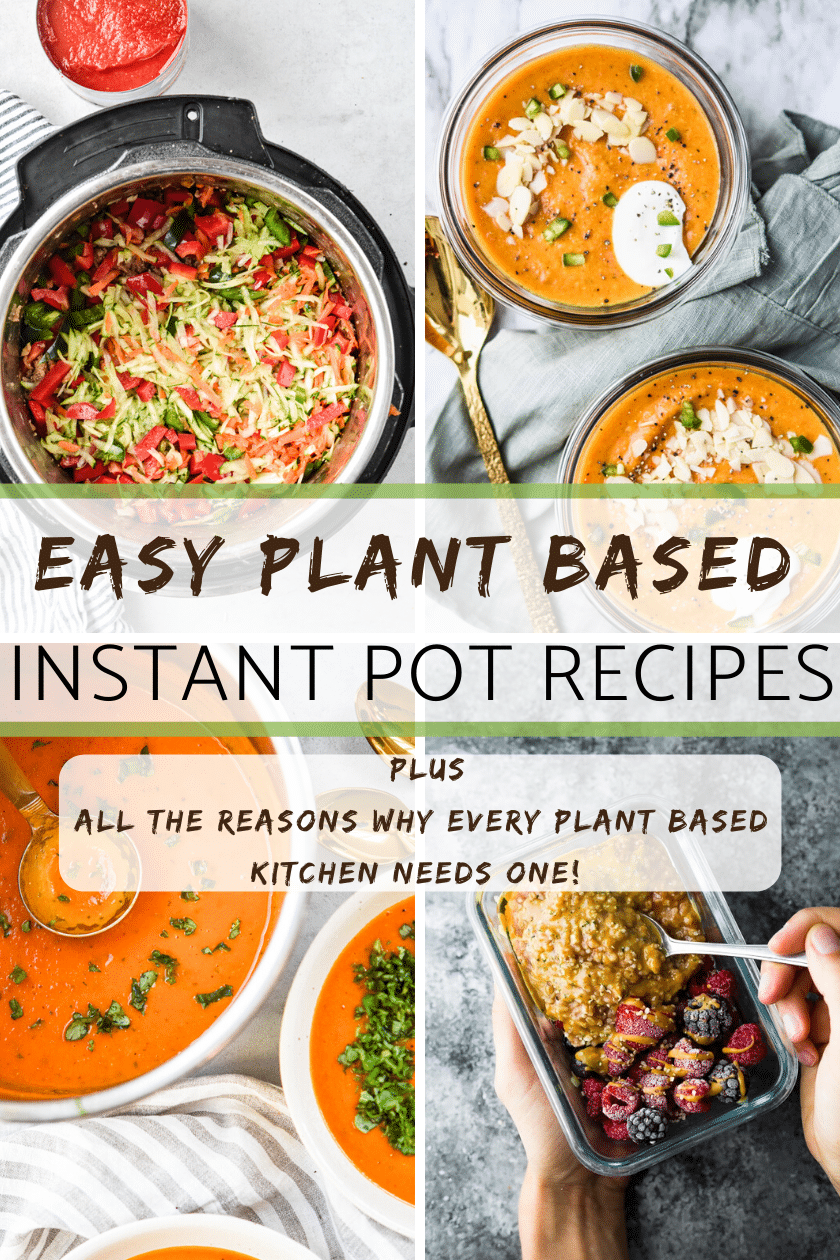 Instant Pots have been a wild success with so many people adding them to their kitchens.
But are Instant Pots for the plan based kitchen too?
Instant Pots are programmable pressure cookers, and pressure cookers are best known to tenderize tough cuts of meat, so why would those following a vegetarian or vegan way of eating want to add one to their plant based kitchens?
Here you are going to see why having and Instant Pot in your plant based kitchen is going to make your meal prep easier.
You are also going to get a ton of recipe and how to information to cook your favorite plant based ingredients in a whole new way!
Bookmark this page now, you will want to come back for inspiration time and time again!
Let's go!
Why use an Instant Pot for Vegan or Vegetarian meals?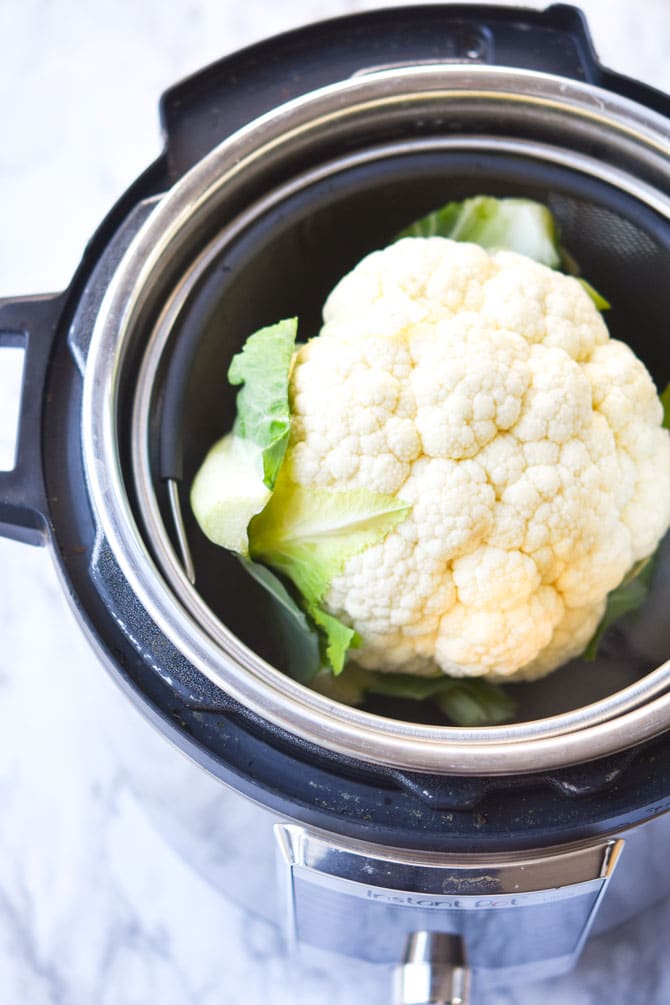 Hands off prep - no boiling over as you prep multiple grains or veggies at the same time.
Decreased cook time (for some things) - dried beans!
Cost savings to batch prep dairy free yogurt!
Saute feature. You can use the saute feature with oil to cook onions and garlic, or if you are oil free, you can add a bit of water, too.
One pot pasta dishes - sauce and pasta - all in one pot.
Things like 1 minute quinoa can't be real?
1 minute quinoa is real... and it isn't.
In recipes you will see the pressure time (1 minute for quinoa), but you also need to factor in the time to come to pressure, and the depressurizing time as well.
In some cases (like quinoa) this can be a 10 minute "natural pressure release" which just means the post stops actively heating and the pressure just naturally decreases. This is still active cook time.
Even when it isn't a total time saver, since getting my Instant Pot, I haven't had a pot of quinoa boil over - which is a huge win when prepping multiple meal components at one time!
How to make Instant Pot Quinoa is here on Project Meal Plan.
No soak beans... for days!
With your Instant Pot, you no longer have to soak those dried beans. They can go right into the pot, and are ready in a fraction of the time.
How to make No Soak Instant Pot Chickpeas is here on Sweet Peas & Saffron
So now that you have loaded up a 6 quart Instant Pot (affiliate link) into your Amazon cart, which plant based Instant Pot recipes are you going to try?
Here are my suggestions, divided by category!
Plant Based Instant Pot Breakfasts
Photo Credit: sweetpeasandsaffron.com
The absolute EASIEST Instant Pot Steel Cut Oats! Perfect steel cut oats every time, with only 5 minutes of effort required. Perfect texture, every time!
Photo Credit: myplantbasedfamily.com
Oatmeal is a typical quick and easy breakfast but when you're the mood for something a little different, try Breakfast Rice!
Photo Credit: recipes.instantpot.com
A healthy, filling, set-and-forget breakfast—put the main ingredients into the pot and let it cook while you get ready for the day.
Plant Based Instant Pot Pasta Dishes - Pasta and sauce - all in one pot!
Photo Credit: www.noracooks.com
This Vegan Instant Pot Spaghetti is an easy, yet delicious family friendly recipe takes less than 10 minutes to prep for, and cooks in the Instant Pot in just 9 minutes. Best yet, you'll only have one pot to clean! 
Photo Credit: www.carveyourcraving.com
Vegan Alfredo sauce pasta is rich , creamy, lemony , garlicy and cheesy with simple healthy ingredients. Don't be fooled by this creamy bowl of pasta that you see here. This alfredo pasta sauce is creamy without heavy cream , milk , cream cheese , butter , cheese or flour. Yes, its completely dairy free 
Photo Credit: frommybowl.com
This Instant Pot Penne Puttanesca is made from only 8 simple ingredients but delivers BIG flavor thanks to Olives, Garlic, and Capers. An easy and healthy meal! 
Plant Based Soups that ANYONE will love!
Cost Effective Dairy Free Yogurts!
Photo Credit: detoxinista.com
Coconut milk yogurt can be expensive and full of additives when you buy it in the store, here is Detoxinista's  fool-proof method for making your own dairy-free Instant Pot Coconut Milk Yogurt.
Photo Credit: foodisafourletterword.com
This is a very easy and quick way to make almond milk with the help of your Instant Pot. Normally you have to soak raw almonds for 12 hours or overnight, but not with this method!
Photo Credit: www.glueandglitter.com
You only need two ingredients to turn soy milk into Instant Pot yogurt!
Plant Based Instant Pot Basic Ingredient How To's
The best one pot plant based Instant Pot meals to make this week!
So, there you have it. All the reasons (and recipes) to add an Instant Pot to your plant based kitchen!
Did I miss anything? What has been your favorite plant based Instant Pot creation?