The Instant Pot has become a popular kitchen appliance that almost everyone has now. Don't let it go to waste this holiday season. Here are 10 ways to use your Instant Pot this holiday season!
Deviled Eggs
Did the holiday season even happen if there were no deviled eggs? Instant Pot eggs peel like a magical dream, making these deviled eggs (from Pressure Cook Recipes) come together in no time!
Dip Warmer
Use the keep warm feature to keep dips warm this year! Spinach Dip, Buffalo Dip, all.the.dips can now stay melty warm with your Instant Pot. I basically have the Instant Pot Mini just to do this.
Eggnog
The holiday essential Eggnog can be made in your Instant Pot! Check out the recipe from The Foodie Eats.
Holiday Cheesecakes
My sentiment towards cheesecakes is much the same as deviled eggs. If a cheesecake didn't get made, did Christmas even happen? No. The answer is hard no.
Do yourself a favor and try this Instant Pot White Chocolate Peppermint Cheesecake from Simply Happy Foodie!
Cranberry Sauce
Move over canned cranberry sauce. Sweet Peas and Saffron has an Instant Pot Cranberry Sauce recipe for you!
Candied Beets
Instant Pot Candied Beets make your holiday menu a bit more hands off, and a whole lot more delicious!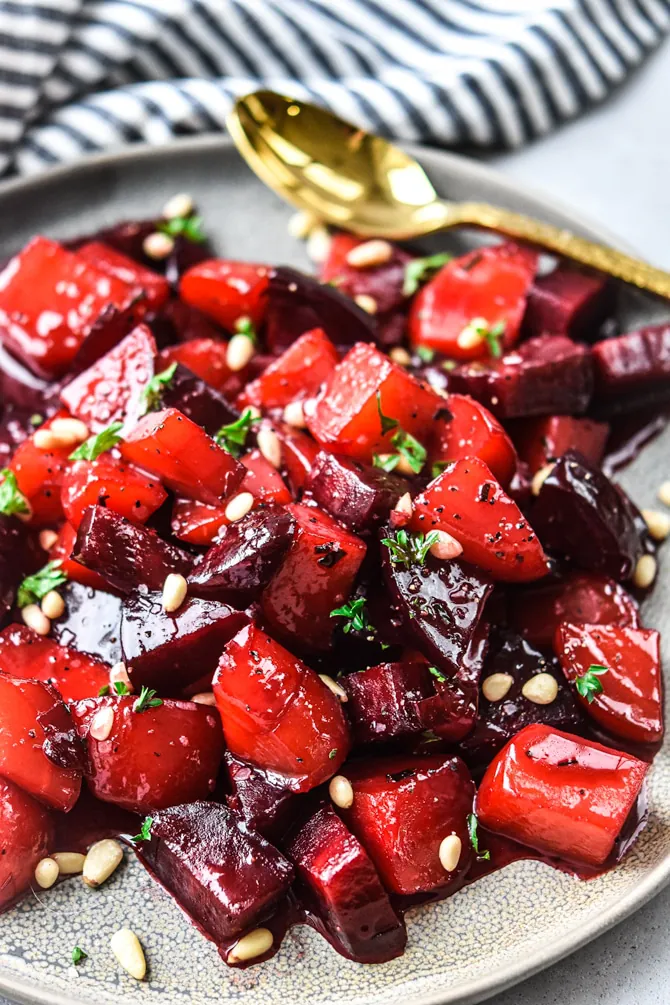 Savory Garlic Mashed Potatoes
If I am in charge of making the potatoes, there is a 100% chance I am going to get distracted by a rum and eggnog and the water is going to boil over. Not anymore! Instant Pot Savory Garlic Mashed Potatoes to the rescue!
Apple Cider
Instant Pot Spiced Apple Cider from Curry Trail will basically be on repeat this holiday season!
DIY Vanilla Extract for Gifts!
Making edible gifts is my jam! This year, I want to give Instant Pot DIY Vanilla Extract a try. Here is a great how to post from The Kitchn.
New Years Day Black Eyed Peas Soup
So.. this is not a thing in Canada.
But, in the Southern States it is tradition to eat black eyed peas on New Years for good luck. Who knew?! Because I spend so much time in Texas, I will probably give this a try this year!
This New Years Day Black Eyed Pea Soup from Bowl of Delicious looks like the perfect way to try this Southern tradition!
So, there you have it. 10 ways you can use your Instant Pot this holiday season!