No need to make banana bread after your bananas go over ripe! Today, I show you how to freeze bananas!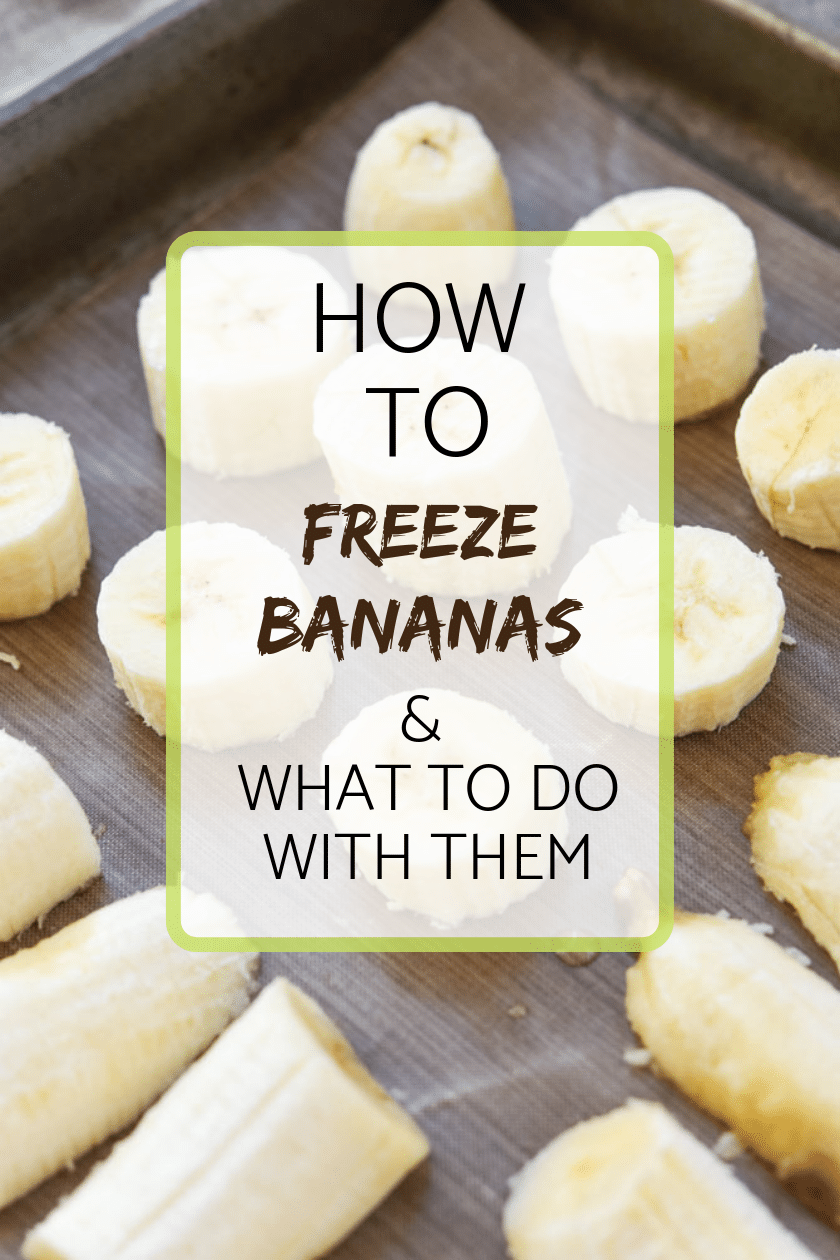 We have all been there. Staring at a bunch of brown bananas thinking, ughhhh I just don't want to make banana bread.
Not only am I not making banana bread all the time, I am buying extra bananas to get them to go a bit over ripe specifically to freeze!
There are lots of ways to use frozen bananas and I am loving them all.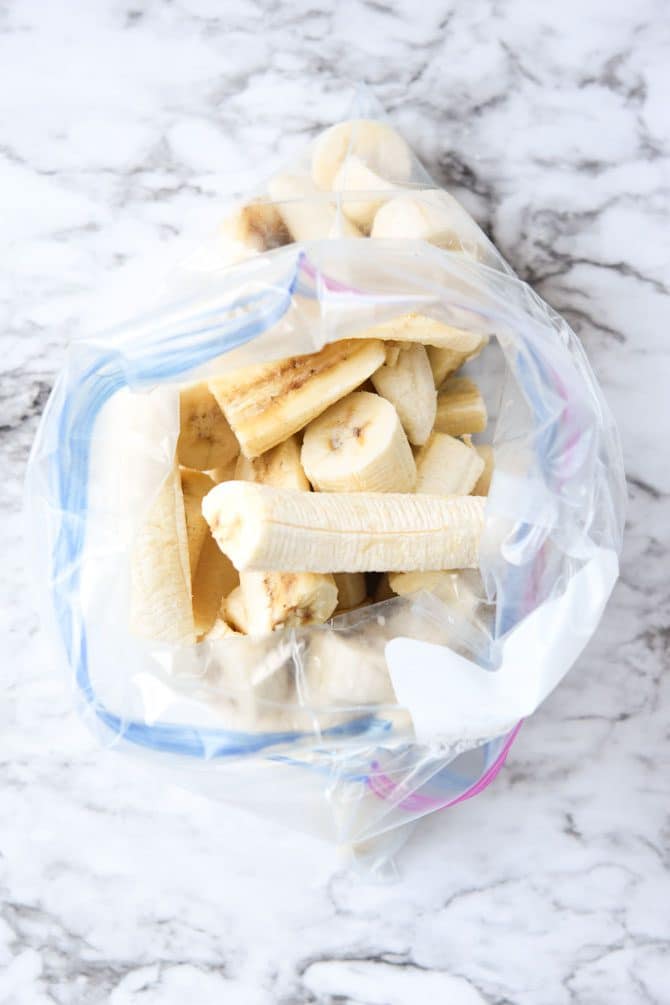 Freezing bananas is really quite simple. Let me show you how to freeze bananas and give you some ideas of what to do with them!
STEP 1 | let bananas go over ripe.
Over ripe bananas are sweeter and in my opinion so much better for recipes.
STEP 2| peel the bananas
I have had some recent conversations n the proper way to peel a banana and apparently my method is strange.
Who knew? I pinch the bottom and pull. PS. this is how monkeys do it! Evolution for the win.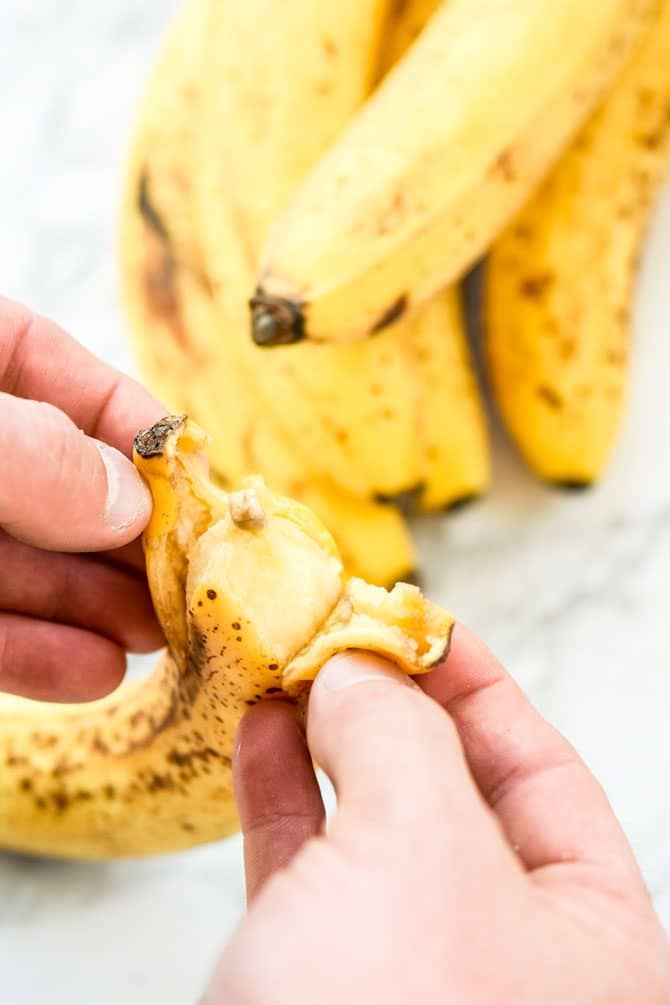 STEP 3| slice bananas into chunks
The size of banana chunks isn't super critical. I have a Vitamix blender so it can handle big chunks, if you have a less powerful blender, and plan on using the frozen banana in smoothies, you may want to make your chunks smaller.
STEP 4| place on a parchment lined cookie sheet
To easily remove the frozen bananas from the sheet pan, you are going to want to line it with parchment.
I have been using this brand of reusable parchment paper and love it! It is what you see here in the photos.
STEP 5| freeze for a minimum of 2 hours & transfer to space saving container
Using this method, the bananas wont all freeze in a big blob. Will they be perfectly un stuck. Not completely, no.
Honestly, I just drop it on the floor and a few chucks easily come loose.
I then store in a freezer safe container.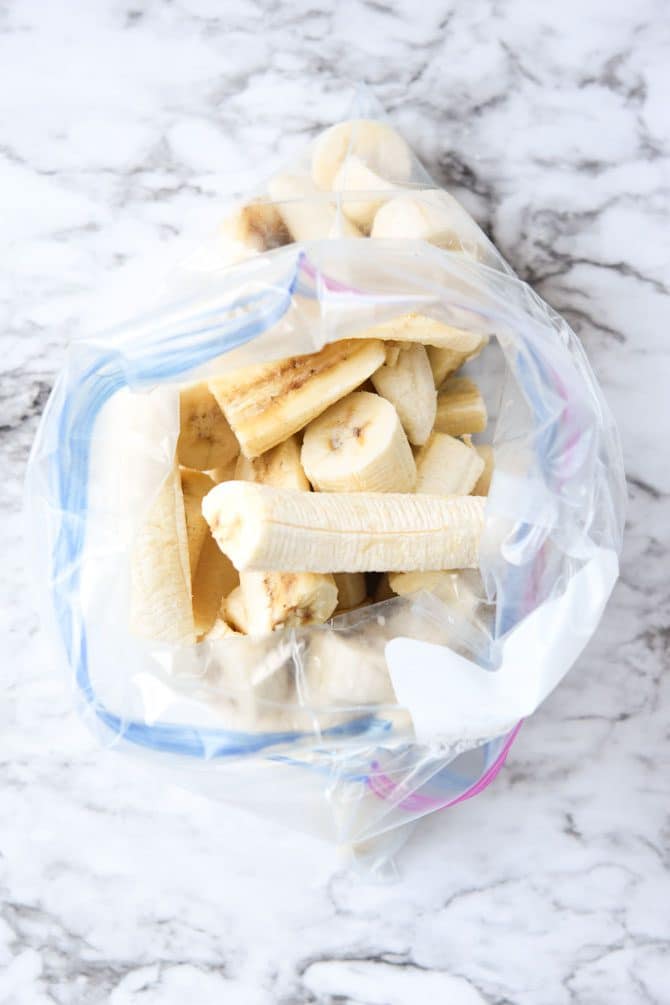 Now that you have frozen bananas, now what?
I use frozen bananas in almost all of my smoothies! The frozen banana adds a creamy texture that I now can't live without!
Here are my top 4 smoothies that I use my bananas for, and you should too!
Best Smoothies for Frozen Bananas
Tell me... how else do you use frozen bananas?