Meatballs are a staple at my house, and always in my freezer. They are a great freezer meal starter, so I am sharing my super simple method for how to prep & freeze meatballs!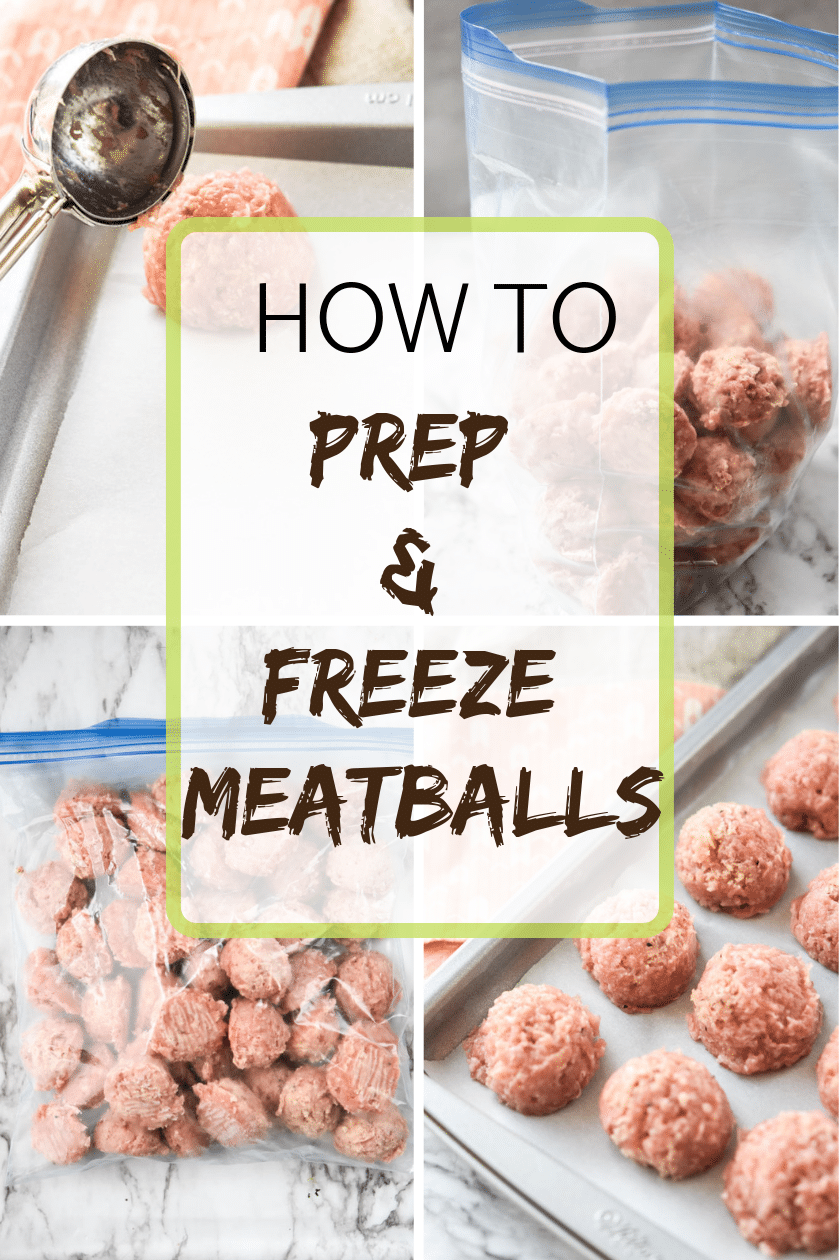 Meatballs are always a staple for my freezer prep sessions. They are so easy to make in bulk and freeze, then you have a what I call a freezer meal starter ready to go.
I talk all about freezer meal starters in this post. I love freezer meal starters because you do all of the hard work one time, and then for dinner just add in some pantry items and you have dinner.
I use frozen meatballs for a few recipes on the blog (sweet and sour, orange ginger, and Swedish meatballs)
My preference is to use ground turkey, but you can use any ground meat of your choice.
My method of meatball prep is a no cook method. We prep the meatballs raw, and then flash freeze.
Equipment You Need
Cookie Sheet - the size is completely dependent on the space in your freezer. Take a look at the space you have in your freezer and pick a cookie sheet that will fit. Small space? No problem. I have used plastic containers as well, and simply layered the meatballs, using parchment paper between each layer.
Parchment Paper - Lining your cookie sheet makes the meatballs super easy to remove once frozen.
Cookie Scoop- This is where the magic is! I find using a cookie scoop much faster than rolling, and bonus points for not having to touch raw meat! I like this one.
You can use any meatball recipe you want. However, if you plan on using them in many different recipes, I suggest making them plain.
I use 2 pounds ground turkey, 1 egg, ½cup panko (or bread crumbs), and a pinch of salt and pepper. Easy peasy!
Once you mix you meatball mix, you simply use your scoop and line them up on a parchment lined cookie sheet. They can be close, but not touching.
Flash freeze your meatballs by placing in a freezer for 4 hours, or I just leave them overnight.
This allows the meatballs to freeze into individual meatballs so you won't have just a big ball of stuck together squished meatballs! Hello, meatball magic!
Next, you simply transfer to a freezer safe container. I prefer a zip bag for this. These are the ones I use for everything.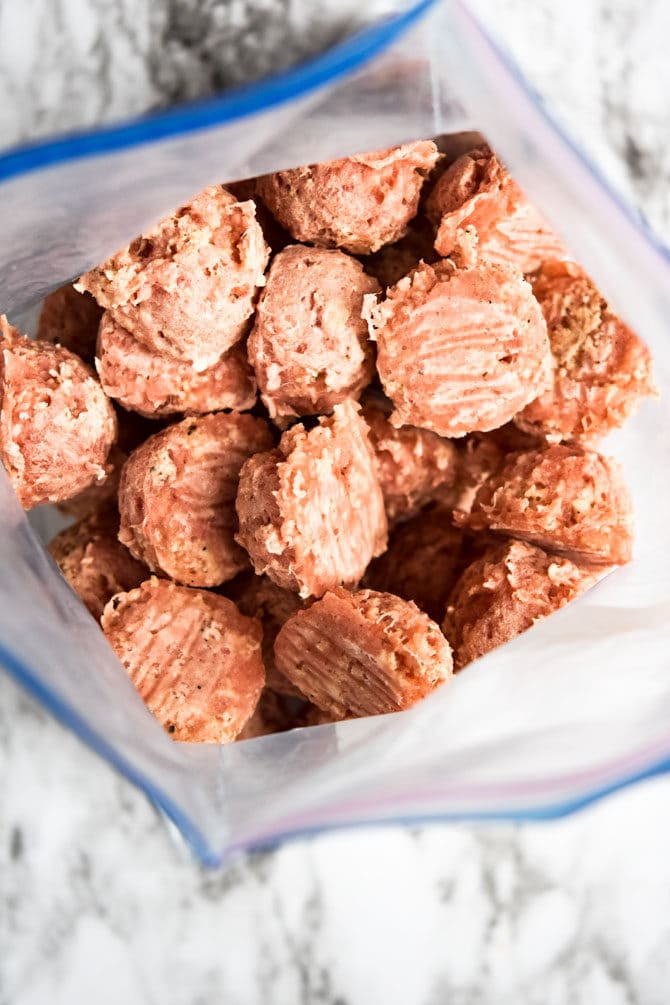 So, there you go. That's it, that's all. Do the work one time, and have the hard work done for many many dinners to come!
If you like this little tip, you can find all my other meal prep and cooking tips on the tips and tricks section of the blog!