Stretch your grocery dollar but also stay satisfied and full with these budget with beef tips so you can create a budget friendly meal plan with beef.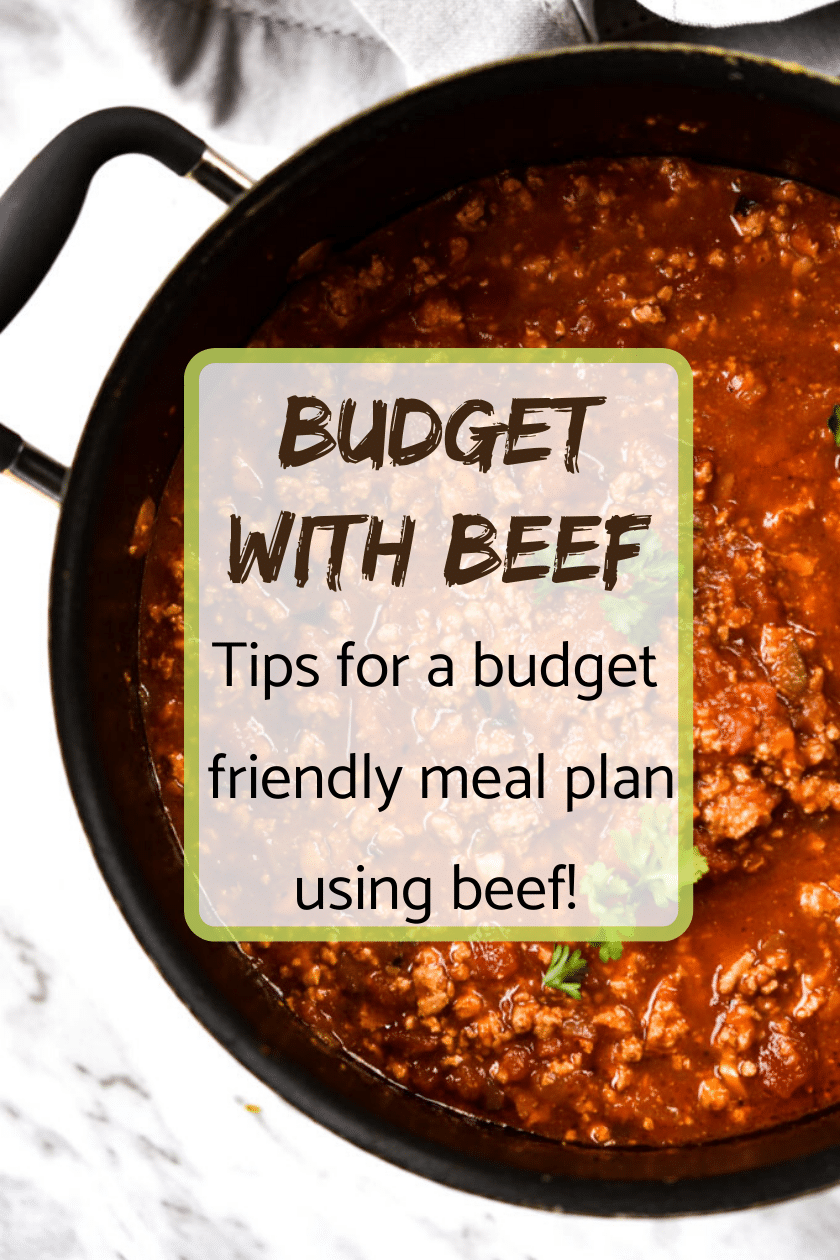 Adding beef to your weekly meal plan doesn't mean breaking the bank – in fact, it can be just the opposite.
This post was sponsored by the Alberta Beef Producers. The language and ideas are my own. Thank you for supporting the brands I love.
TIP 1: Just making a meal plan will save you money – and reduce food waste.
It is no secret that making a meal plan and then purchasing only what you need, is a great way to wrangle in that grocery budget.
Start building a meal plan with the cuts of beef you already have on hand.
Look at the cuts you have and pull out your favourite cookbooks and search by that cut. You can also do the same on Pinterest!
Keep a regular inventory of which cuts you have on hand so you can be sure to use them before they are in your freezer too long.
For more tips on how to meal plan, you can check out 4 Simple Steps to Start Meal Planning.
TIP 2: Buy those less expensive beef cuts – but learn how to prepare them to be tender.
Don't pass by the less expensive cuts of beef! These cuts can be great dinners, when prepped right!
Flank Steak

(sometimes called stir fry beef)

–

The key to flank steak not being too chewy is to cut against the grain. You want to grill this cut and it is really important to cut against the grain with this one.
Some great flank steak recipes to add to your meal plan are fajitas, marinated grilled flank steak, or stuffed flank steak.
Skirt Steak

(sometimes called fajita meat) – This cut of beef is best prepared on a grill.
You want high heat and a quick cook time for this one. Highest heat possible allows the outside to get a nice sear without overcooking the inside. Keep a close eye so you don't overcook this one.
Some great skirt steak recipes to add to your meal plan are Brazilian skirt steak, Philly cheesesteak skillet, or balsamic skirt steak.
Chuck and Blade Roasts –

Chuck and blade roasts are on the less tender side of things, but have no fear!
A great dinner is just a little longer away. The best way to cook these economical cuts is to pull out your slow cooker, or your dutch oven. Cut these roasts up for your low and slow cooked stews.
Some great chuck and blade roast recipes to add to your meal plan are slow cooker roast beef, Italian beef sandwiches, or a classic Sunday oven roast.
TIP 3: Pair your beef with your pantry – stretch your beef over more servings.
This doesn't mean serve less food and everyone goes hungry!
This means, making the beef stretch across more servings by "beefing it up" with your pantry items.
This often means you are beefing up the nutrient density of your meal too! Win – win!
Ways to stretch your beef:
When making meatballs, add oatmeal for great texture and to create more meatballs with the same amount of beef. You can add one cup of oatmeal per one pound of beef. Here is how to batch make and freeze your meatballs.
When making chili, increase your yield by adding in more beans and veggies with this Sneaky Veggie Chili.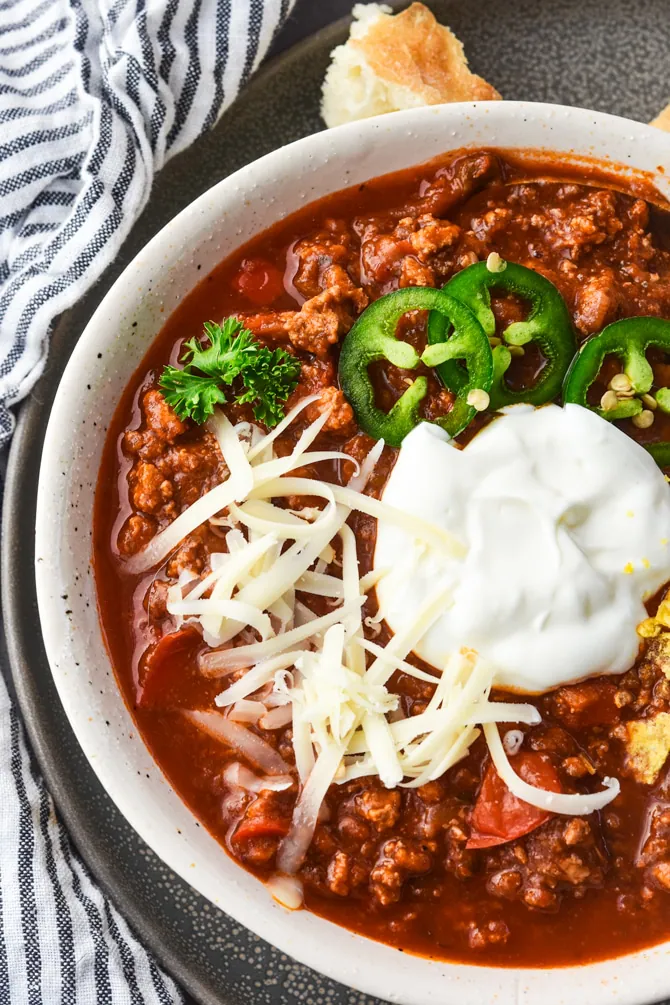 Add rice. You can easily double the number of meatballs a pound of ground beef makes if you add rice and make porcupine meatballs.
TIP 4: Buy larger cuts and freeze in sizes that meet your need.
The cost per pound of beef can be less when you buy larger quantities.
It is more leg work to buy the larger volumes and break it down and freeze in smaller portions, but your wallet will thank you!
I often buy my beef from Long Run Ranch or Your Local Ranch, both are within a 10-minute drive from my house.
Finding a ranch with a freezer beef program in your area can be another way to keep your freezer well-stocked with a variety of cuts.
Here are some tips and ideas for buying larger cuts and breaking them down:
Buy a roast – Cut into stew beef. Save money by not buying pre-cut, smaller portions.
Bulk buy ground beef – Pro tip, freeze in one pound packages in zip bags and use a rolling pin to make flat for easy, space saving storage.
Buy ground beef on sale and make basic meatballs for the freezer. Once you have meatballs in your freezer, you will have so many budget dinner options.
Grind your own beef – Purchase larger (value priced) roasts and grind it yourself.
Pro tips for freezing beef
The most important thing to do is to limit the amount of air before freezing. If you plan to purchase beef in bulk, you may want to invest in a vacuum sealer to extend the freezer life of your beef.
So, there you have it!
4 tips on how to budget with beef and create a budget friendly meal plan using beef this week!
Do you have any tips that I missed here? Let me know in the comments!