Yeah, I have become obsessed with yet another kitchen gadget … and then it became the most talked about topic in my online Facebook community. So, with all the newbies with an Instant Pot now, I thought it might be good to share why I love the Instant pot, and what I do with it for my meal prep adventures.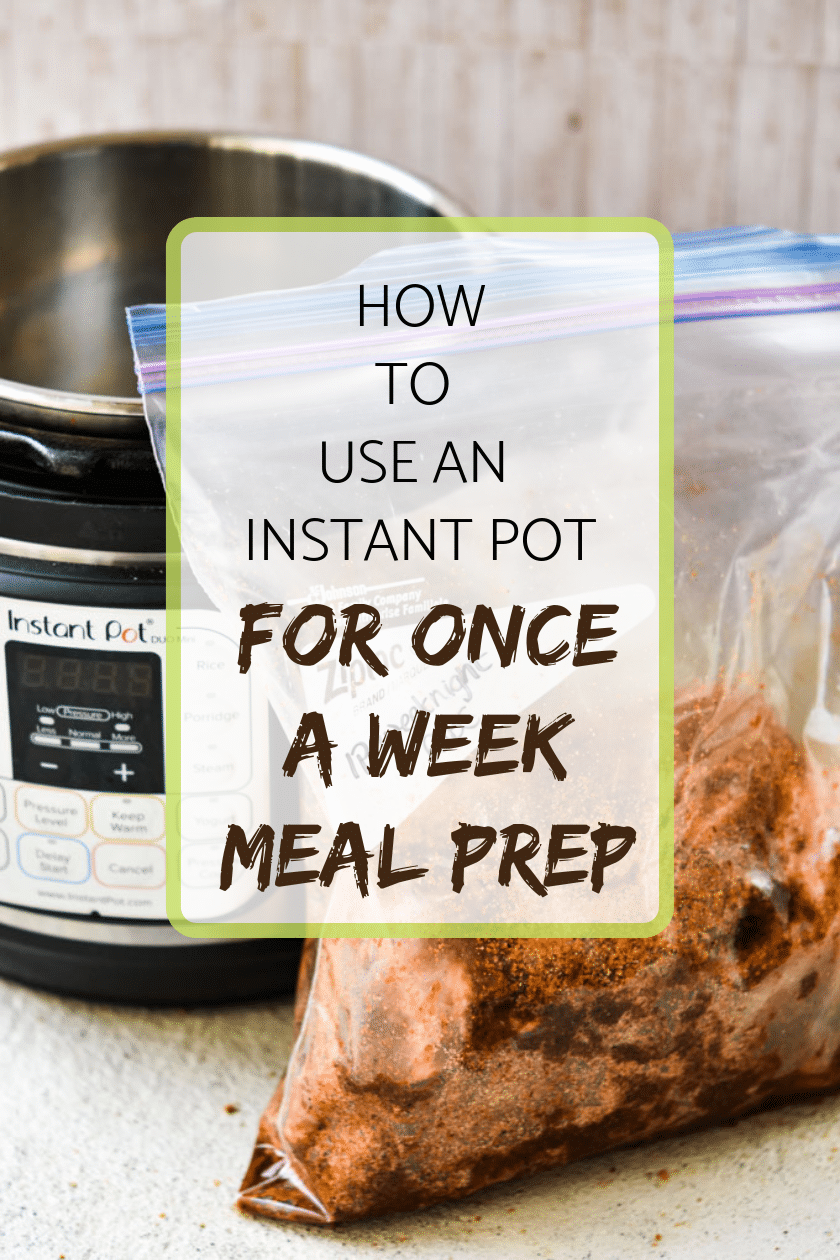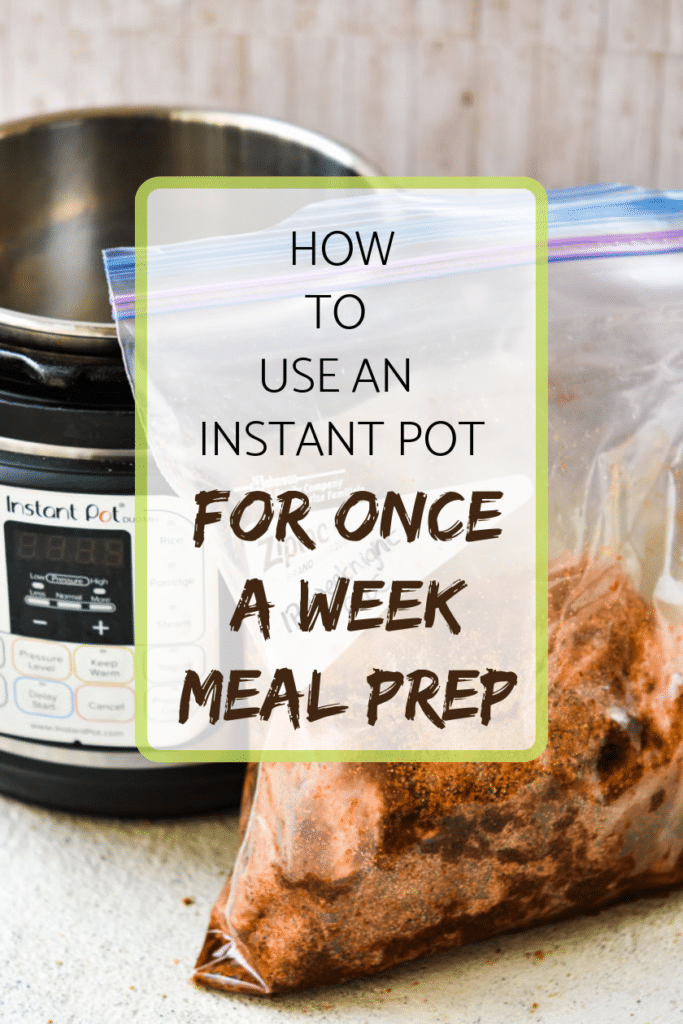 First of all, I must say I was hesitant to try this bad boy out, as I had visions of exploding pressure cookers and sneaky sauce all over my ceiling. But, I have had my pot a few years now (and have accumulated more than 1 now...) and it is a key tool for meal prep... here is why!
Use it for Hands off Meal Prep
Once you get your Instant Pot you will quickly learn that the "Instant" isn't as instant as you had hoped.. but don't be discouraged. There is still a benefit.
The biggest benefit to using my Instant Pot for meal prep is that I can put something in, and walk away. Not standing watching a pot - or in my case, having it boil over because I try and prep too many things at once.
Use it for Prep Day Efficiency
This tool creates efficiency for me because I can set something, and then while it cooks, get going on something else. If you end up with a bit of an Instant Pot family, you can get more than one going and prep multiple things at once!
Use it for Perfect Prep Foods - Easily.
Every week, I prep a few essentials and they come out perfect and with zero kitchen babysitting. My go to once a week prep foods are:
Use it to Cook Pot in Pot for EASY Lunch Bowls
Cooking pot in pot has been a game changer! This means I can cook the protein and the starch (usually rice for me), all at the same time, yet it is separate.
You do need a few extra accessories to do this (my suggestions are here), but they are well worth it.
When I do this, I prep a couple at a time and then freeze them so I cook once and have lunches for almost a month sometimes!
Here are 4 recipes I use and love for this type of prep.

Use it for Dump and Go Dinners
This is my favourite type of prep. On Sunday, I prep my dinners RAW, and then during the busy weeknight we just dump it into the IP and go do something else while dinner cooks. This has been an absolute weeknight saving grace as both me and my husband work 9-5 jobs out of the house.
I will often prep a week of dinners, and put 3 in the fridge, and 2 in the freezer for later in the week.
For some ideas of what to prep, check out this section of my blog.
So, there you have it, how I use my Instant Pot(s) to do my meal prep!
Head on over to the Confessions of a Meal Plan Addict Community to see what I prep in my Instant Pot every week!