New to the Instant Pot?! Let's get that thing out of the box. Here are 10 Instant Pot beginner tips and tricks to convince you to get yours out of the box!
Tip 1. Don't be scared to use it
Like anything new, being a beginner Instant Pot user can be intimidating, and the reputation of traditional stove top of pressure cookers there can be scaring you to get yours out of the box.
The programmable electric pressure cookers today (such as the Instant Pot), have many more safety features to keep you safe. They are actually beginner friendly!
Here are all 10 safety features of your Instant Pot
Read your manual to understand how to release seam and which parts of the pot get hot to the touch during use, and you will be ready to start.
Do the water test and get started with any of these beginner recipes!
Tip 2. Not everything should be cooked in your Instant Pot
Once you get using your Instant Pot, you will want to make anything and everything in it.
But, not everything should be cooked in your Instant Pot.
Avoid:
Dairy (there are a few exceptions to this). You can add dairy after the pressure cycle, though.
Crispy foods. That is what the Instant Vortex is for. (my review of the Instant Vortex is here)
Foods that already cook quickly. Such as seafood. These foods are delicate and are not ideal to pressure cook.
Foods that require precise temperature monitoring (like a Prime Rib Roast). You can't simply take the lid off and check the temperature frequently.
Canning recipes (unless you have the Instant Pot Max model). Instant Pots are not rated for pressure canning.
Tip 3. The lid and sealing ring can go in the dishwasher
Mind blowing. The lid and the sealing ring are dishwasher safe (on the top rack)!
Trust me. It is in the manual that comes with your Instant Pot.
Tip 4. Don't get over whelmed by the buttons - you only need these 3 (most of the time)
Don't be intimidated by all of the buttons. Most of them are "nice to have" program buttons.
This means that they are simply pre set times, and in my experience are quite useless.
The saute, pressure cook (called manual on older models), and rice are really the only buttons you need.
Saute works just as it sounds. This allows you to sear your meat, or fry your garlic and onions before the pressure cycle.
Recipes will tell you how long to set your Instant Pot for. Use the pressure cook button to manually set the time. Press it, then the plus or minus sign to get to the desired time.
Rice function is the only smart program, and is the only one that defaults to low pressure. This means, the time will auto set based on the volume of rice and water (just like a regular rice cooker). It also defaults to low pressure so will not work like the other functions. Try this function with Savory Rice & Veggies!
Tip 5 . (Thin) liquid is required - always.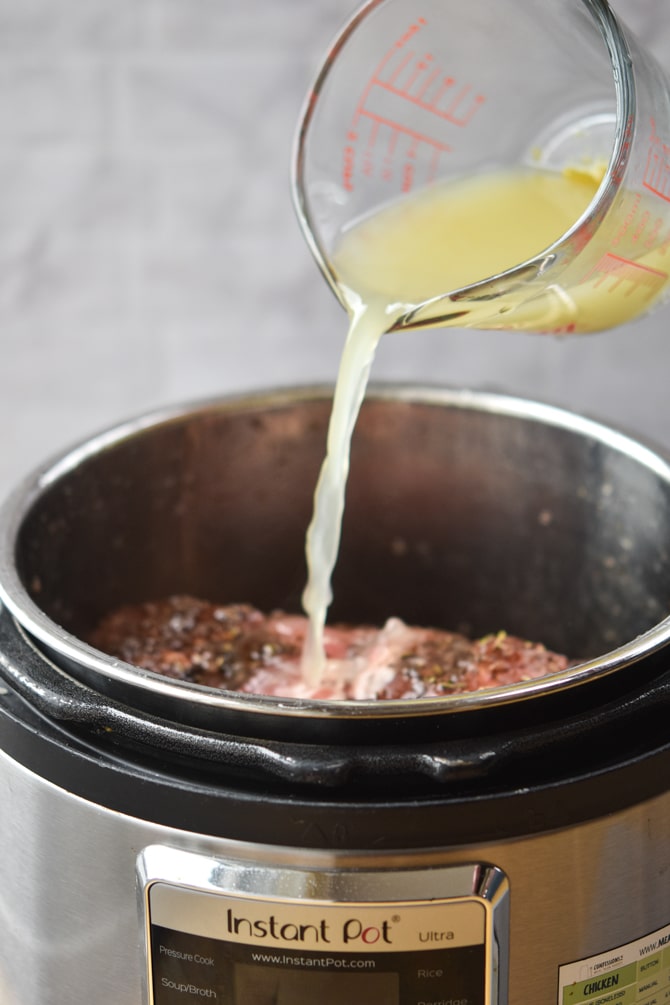 The Instant Pot comes to pressure using steam. You need a thin liquid to create the steam.
If you use something like BBQ sauce as your liquid, it will scorch to the bottom, and not come to pressure.
The general rule is to have at least 1 cup of thin liquid in your Instant Pot.
Tip 6. You can use it as a slow cooker.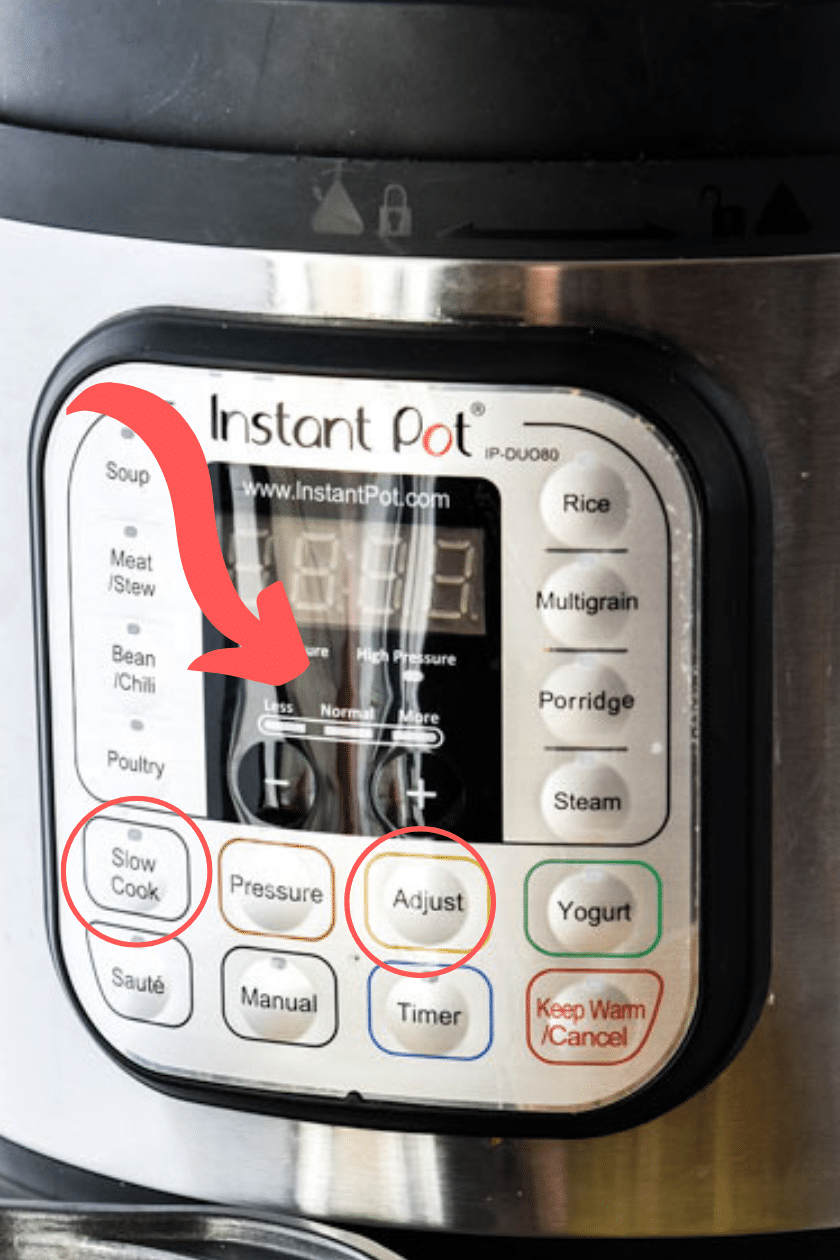 Once I got an Instant Pot, I was able to get rid of my rice cooker, and my slow cooker.
Many reviews say that your Instant Pot doesn't slow cook as well. This not correct. The biggest issue is people not setting the pot to slow cooker properly.
When you use your Instant Pot as a slow cooker read this post to get the exact how to to master your Instant Pot as a slow cooker.
Tip 7. You can make complete meals - yet separate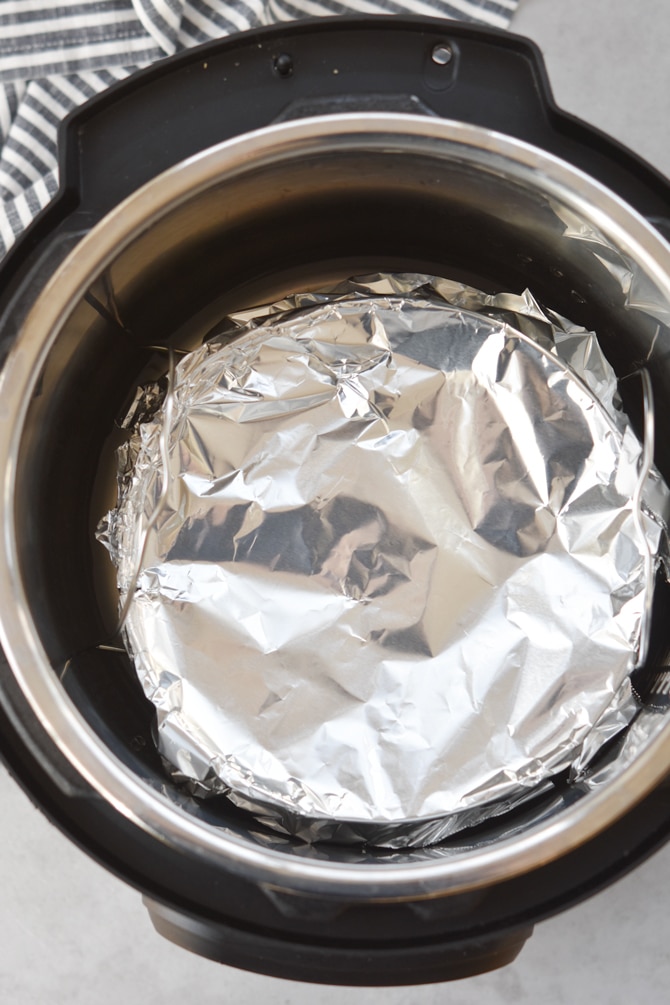 This is by far my most favorite function of the Instant Pot. You can cook multiple components of a meal at the same time - yet separate.
This method is called pot in pot. This is where one component of the meal is right in the Instant Pot, and second item is in a secondary container (usually a stainless bowl).
You do need separate accessories that did not come with your Instant Pot if you want to do this type of cooking. You will need a long leg trivet and an Instant Pot insert bowl (basically any bowl that is 6" by 2"). These are affiliate links.
When you are ready to give this method a go, try this lasagna, or Mushroom Pork loin and mashed potatoes!
Tip 8. The screen will count down, then up! There is a reason.
The timer screen can be a bit confusing at first, but here is what is going on with it.
When you set the pressure time, the screen will say "ON". It will say on until the pot reaches pressure. Then it will start counting down from the time you set.
When the pressure cycle is complete, the Instant Pot will beep and then the screen will say L0:00 and start counting UP.
The L here means "lapsed time". Lapsed time since it has finished the pressure cycle.
This is actually helpful because many recipes will ask you you NPR (natural pressure release) for 10 minutes.
This means do nothing, let the pot naturally depressurize for 10 minutes. Your screen will keep time for you. It will say L0:10 when the 10 minutes has passed.
Tip 9. The cook times are deceiving
Don't be frustrated when you read a soup recipe that has a 4 minute pressure time, but takes 30 minutes to actually cook.
Just like an oven, the Instant Pot needs to heat up. It heats to be able to create steam.
The time to come to pressure is completely dependent on the volume of liquid (soups are large volume) and the temperature (cold liquid takes longer to get to pressure).
When you see recipes, they will have the pressure time, but don't always factor in the pressure up and pressure down time.
Tip 10. You can cook from frozen!
Can I get an amen for this!
Forgot to take dinner out and come home to a frozen block. Have no fear - you can cook from frozen in your Instant Pot.
Yes, cook times for some things will need to be adjusted, but I have you covered with the free printable cook time cheat sheet for frozen foods in your Instant Pot over on this post!
Do you have an Instant Pot Beginner tip that I missed here?! Let me know in the comments below!