Ground beef freezer meals are a great way to use ultra versatile ground beef and stock up the freezer with ready to heat family dinners on those weeknights you just don't want to cook.
What if my beef was frozen?
You can thaw your ground beef, cook it, and freeze it no problem as per the USDA.
How to use these freezer meals?
The idea behind prepping these ground beef freezer meals is that you do all the heavy lifting on a day you have time (like the weekend), and then on busy weeknights, you simply heat the meal.
How to prevent freezer burn on my freezer meals?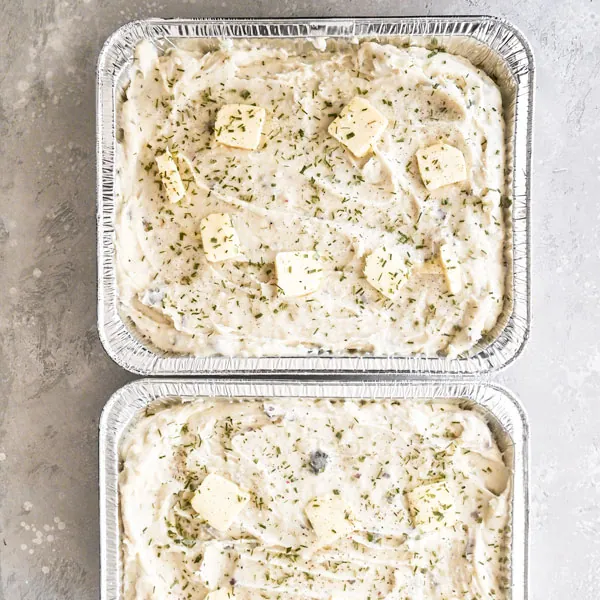 Freezer burn is caused by having your prepped meals exposed to air and moisture.
The best way to protect your meals is to allow them to cool fully. Place your assembled ground beef meals in the fridge for a few hours until they are fully cooled.
Do not cover them as the condensation will build on the surface of the cover and create freezer burn!
Keep things as air tight as possible. Wrapping your meals with foil and then with plastic wrap or in a freezer bag is a good way to keep the air out.
Which ground beef meals are best for the freezer?
We have been making freezer meals for almost 10 years and know exactly what will freeze well, and what won't be so great after being frozen.
Here are the very best ground beef freezer meals to stock your freezer with!
The key to pasta freezer meals is to undercook the shells by a minute or 2, this way when you reheat this meal, the noodles finish cooking instead of getting over cooked!
Store this meal in the freezer in a casserole dish, or a foil pan.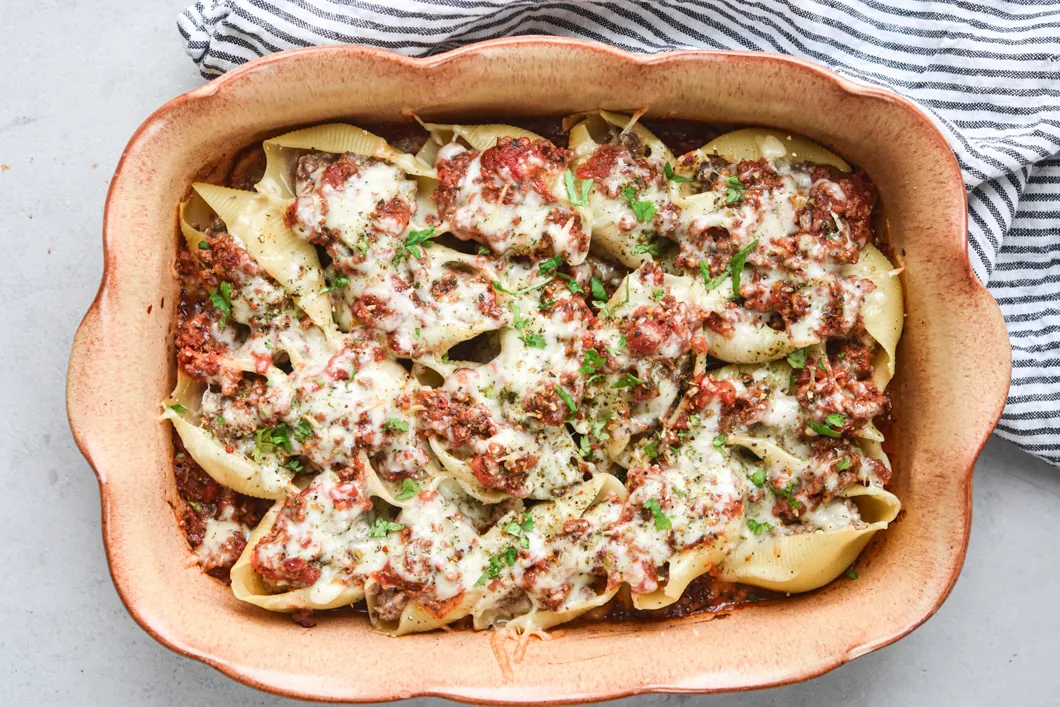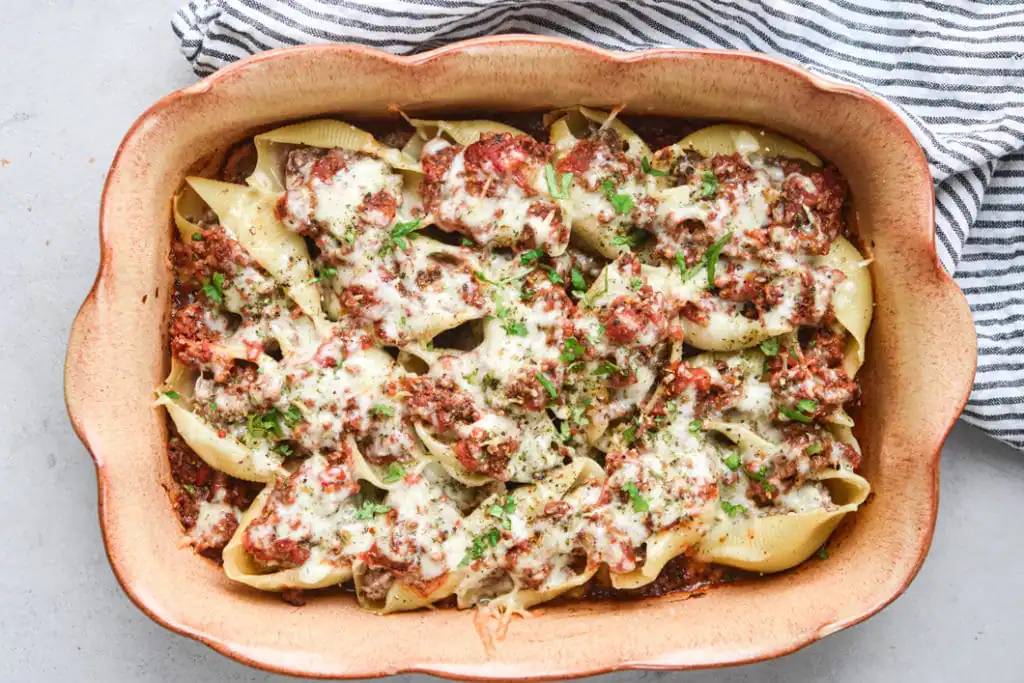 Prep these meatballs and freeze raw (using this method), or fully cook them and simply reheat and serve with rice!
Store these in freezer zip bags.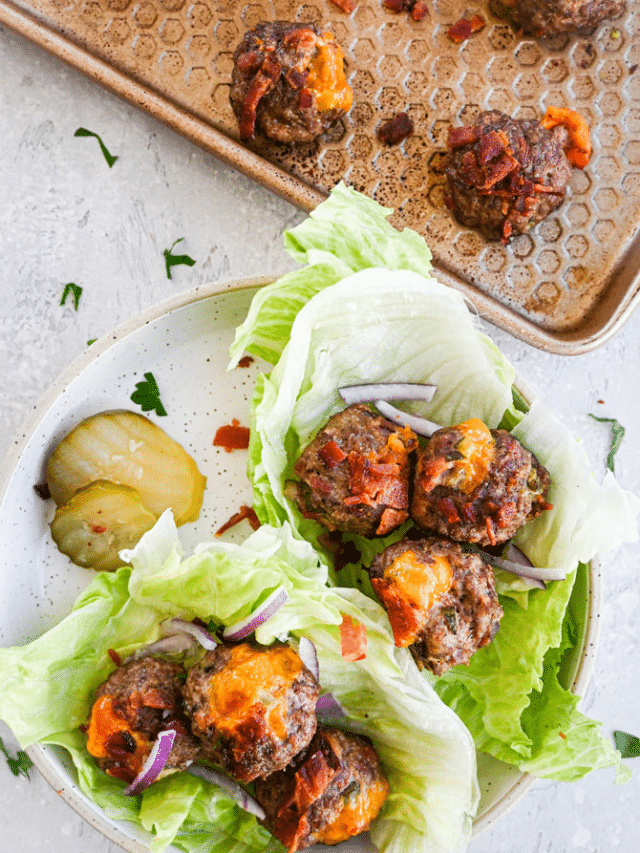 Yes, even though there is sour cream you can freeze this. Normally sour cream is on the no freeze list, but since for this recipe it is not the main ingredient, we find that this freezes just fine.
You can cook and freeze rice or noodles to go with this (store them separate) or you can make the rice or noodles fresh as you reheat the ground beef portion, your choice!
You can freeze the beef sauce mixture in freezer bags, and freeze flat, or in a foil pan.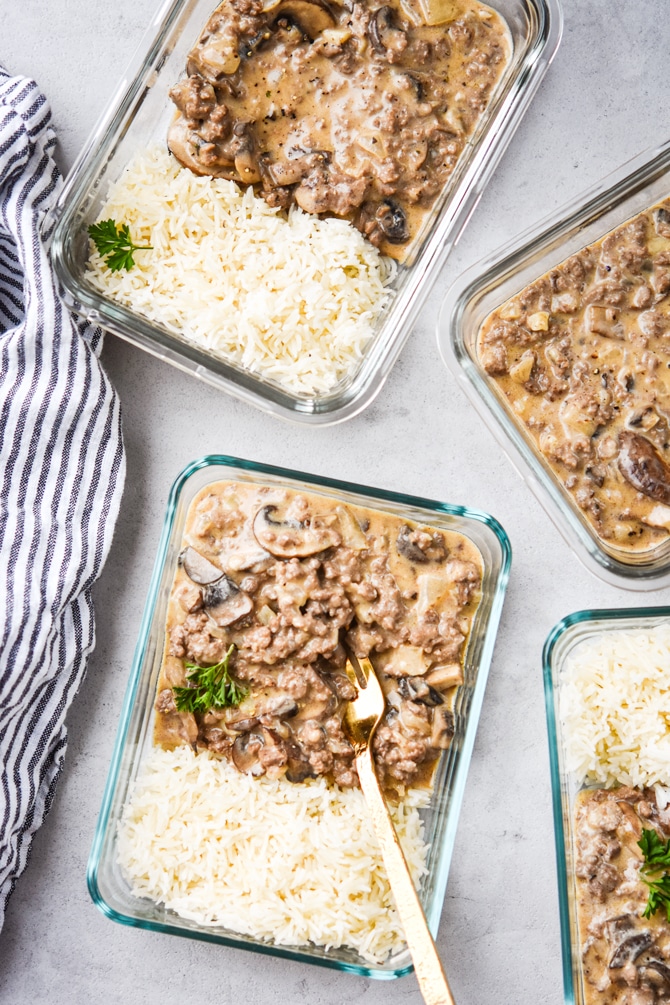 The silky creaminess of this sauce comes from coconut milk and we find this freezes just fine.
Again, we cook our rice or noodles fresh while the meatballs and sauce heats, but you can freeze rice too - using this method.
Freeze this in foil tin pans.
Technically since we are using ground beef, this is a cottage pie, but here in Canada we use the term Shepherd's pie to include ground beef.
We use our Instant Pot to cook the meat and the potatoes at the same time, but if you are looking for a more traditional method to prep yours, use this recipe.
For family style meals, we freeze our Shepherd's Pie in casserole dishes or foil pans.
Need we even say more than this title?! As with the stuffed shells (or any pasta you freeze), undercook the noodles by 1 to 2 minutes and then freeze in a casserole dish or foil pans.
To prevent soggy burritos on reheat, make sure your burritos fully cool in the fridge NOT WRAPPED in anything. Once the burritos are fully cool, wrap in tin foil and transfer to a zip top freezer bag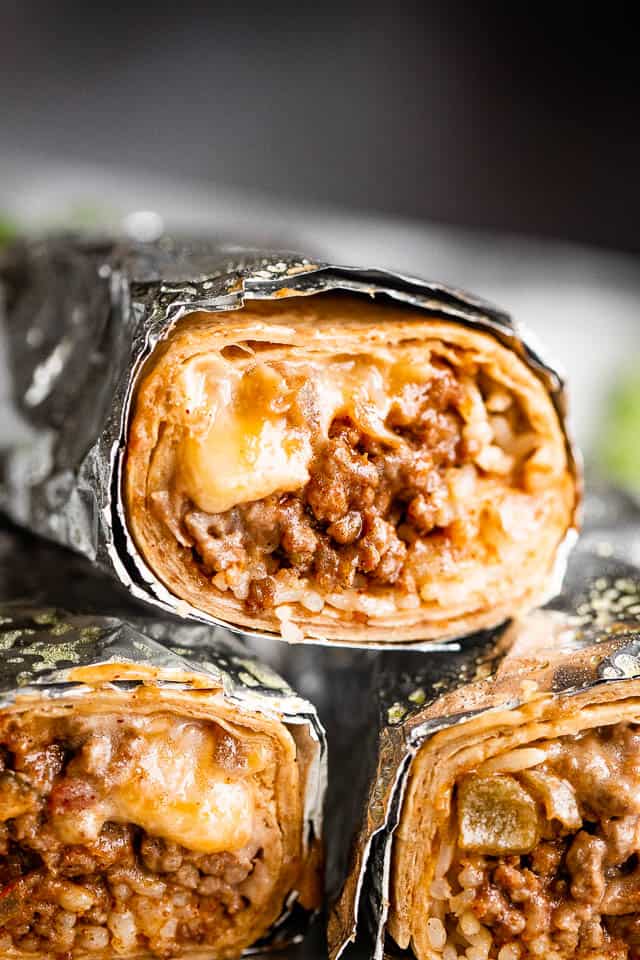 Stuffed peppers freeze and then cook remarkably well! I was shocked when I gave it a try! Kristen at Live Simply gives you all the freezer prep tips in her recipe post! Tap the title above for it.
Freeze these in foil pans, or individually wrap in foil and store upright in a freezer bag.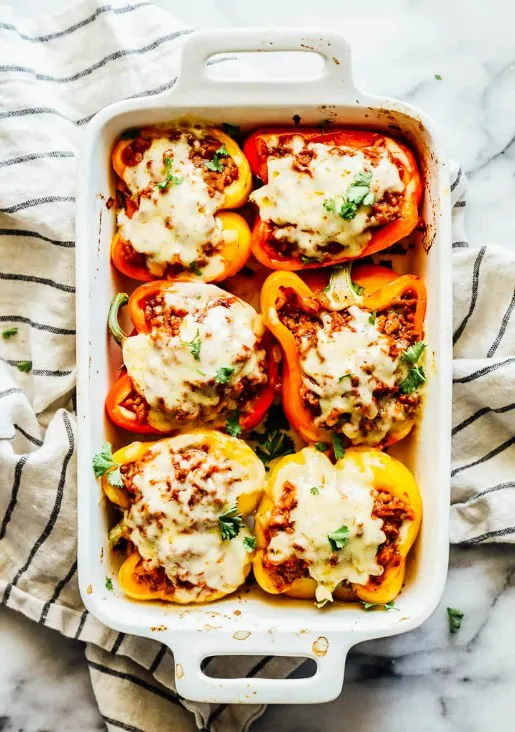 Ground beef in tortillas smothered in sauce and cheese. No further justification needed here! Add to freezer!
Freeze this meal in a casserole dish or foil pans.
Hamburger soup is a classic Fall and Winter meal that is always in our freezer.
To freeze this family style, store in freezer friendly plastic containers that are at least 1L in size.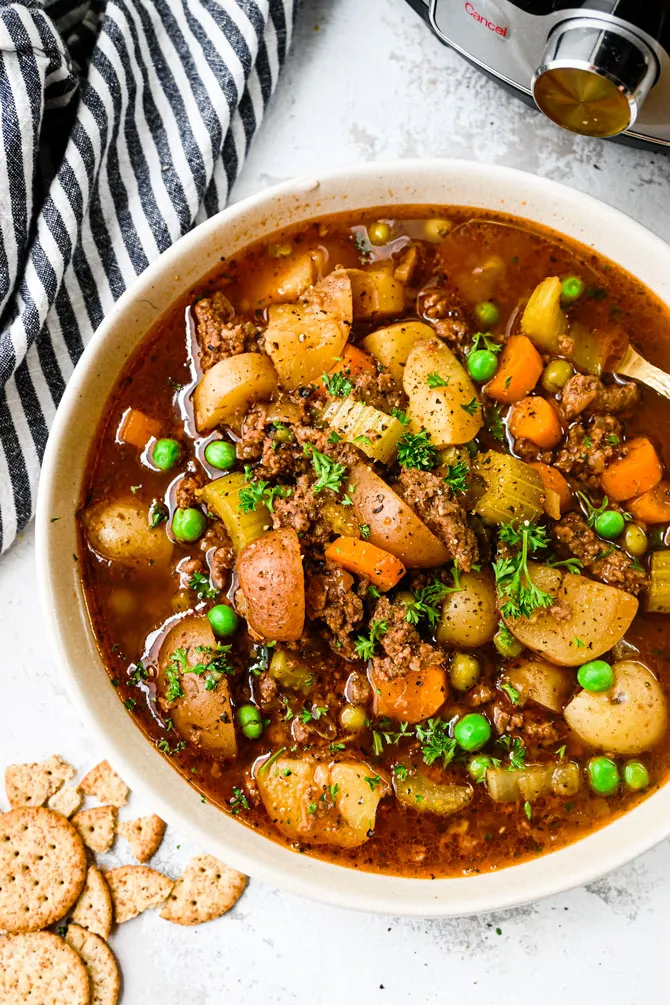 So, there you have it! The very best Ground Beef Freezer Meals... in our opinion!
Did we miss any great ones to add to the list? Let us know in in the comments below.