Donuts, cookie dough, waffles, oh my! You have got to check out these 7 recipes to make with protein powder - that look almost too good to be true!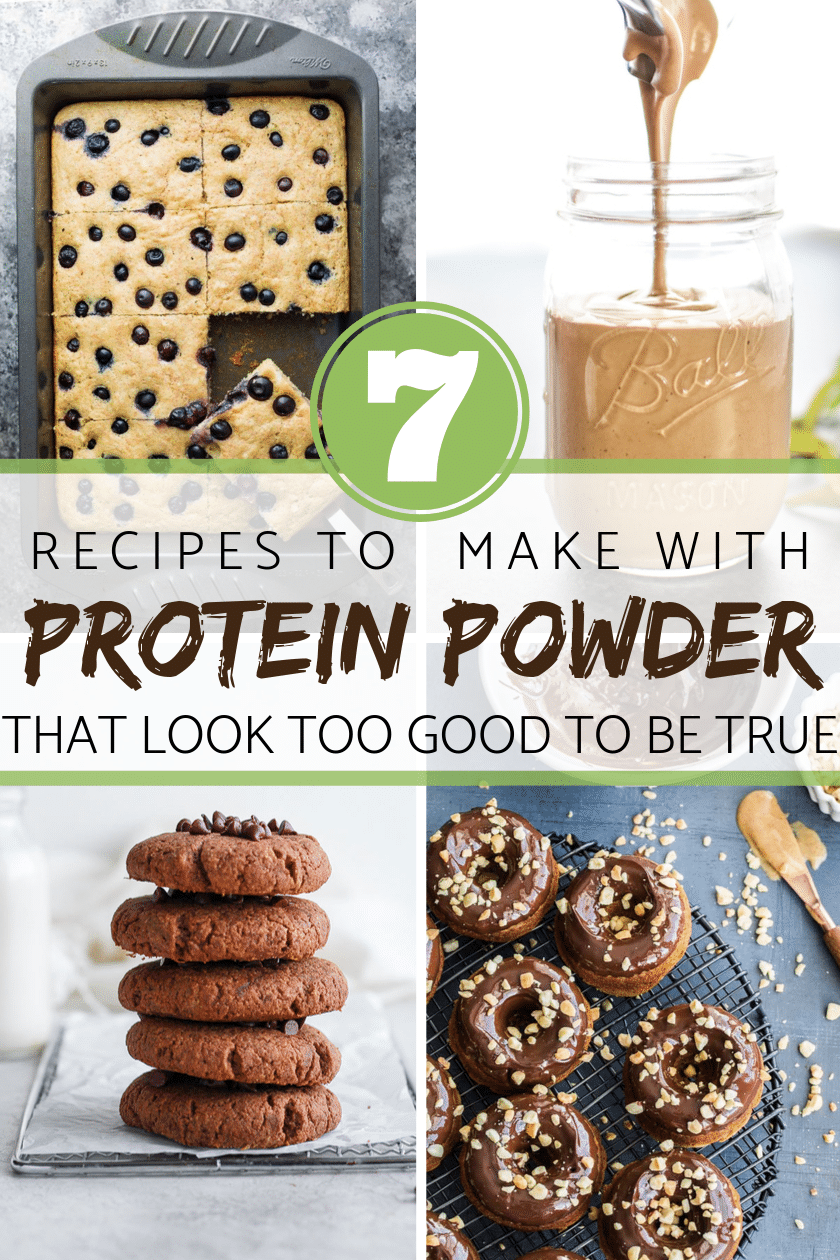 When I can't seem to get my protein high enough in a day (veggie lover problems!), I rely on protein powders to get that little extra protein in.
Problem is, protein shakes are a hard no for me.
I had to start getting creative and using protein as an ingredient in recipes, and I have no regrets.
Can you bake with it?
Yes, you can! But... it does make things a bit more dry so the liquids have to be adjusted up a bit when you bake with protein powder.
How can I use protein powder in recipes?
I have used it "raw", blended, and baked. I have even froze it in an ice cream! Protein powder can be so versatile.
Which brand of protein powder do you use?
There are so many brands out there, and it all comes down to which ingredients you are willing to accept, and your taste and texture preference.
Right now, I am using Allmax protein powder.
What are the best recipes to make using protein powder?
From breakfast, lunch, to (mostly) snacks, here is how I love to use protein powder as an ingredient in recipes!
Making a straight up protein shake in a shaker cup is just no for me. But adding in a frozen banana to get a creamier texture and my ultimate fav combo of mint and chocolate, I prep a freezer full of these smoothie packs!
No flipping meal prep protein pancakes- Get making protein pancakes in a sheet pan for a big batch meal prep breakfast! These are even freezer friendly!
Peanut Butter Banana Protein Donuts are here for your afternoon pick me up! Soft and fluffy, with a hint of banana and topped with a thick chocolate peanut butter glaze. They're also gluten-free and dairy-free. Leanne at Crumb Top Baking might be my new hero!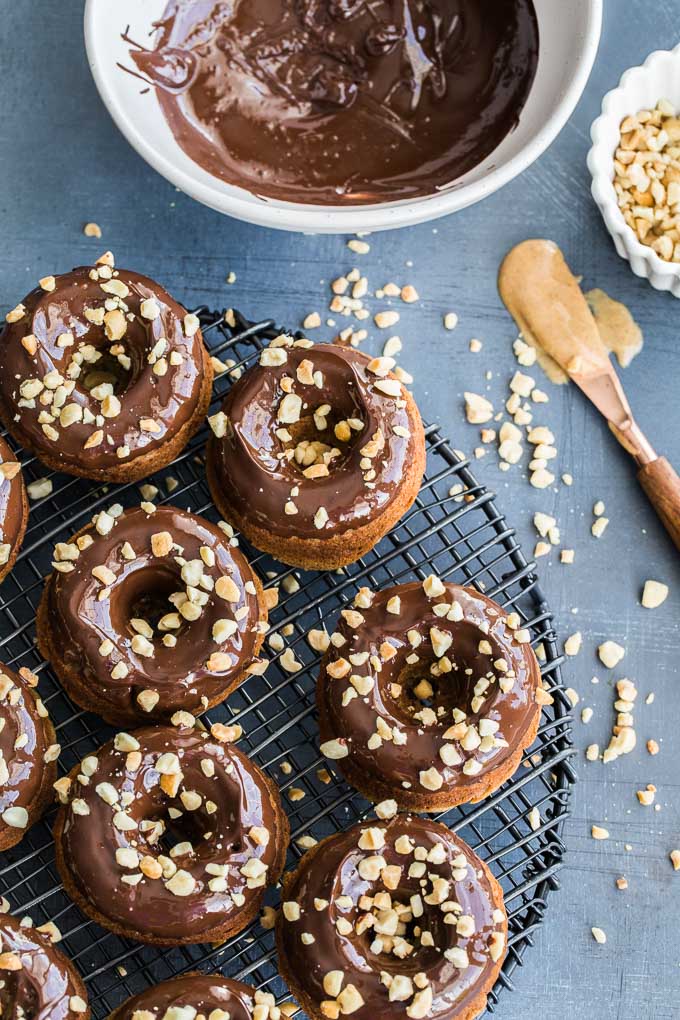 Ok, I am sorry, these don't use protein powder per se. They use Kodiak Power Waffle Mix so I am counting them here!
As Lee says, have your cookies - and protein too with these chocolate protein cookies!
Another kill combo - Strawberries and Cream teamed up with vanilla protein powder makes this a filling, protein packed power breakfast!
Hello! Only 5 ingredients, AND is gluten free, paleo/vegan friendly! Bonus points for being reeady in 5 minutes! Plus 20g protein. Come to mamma!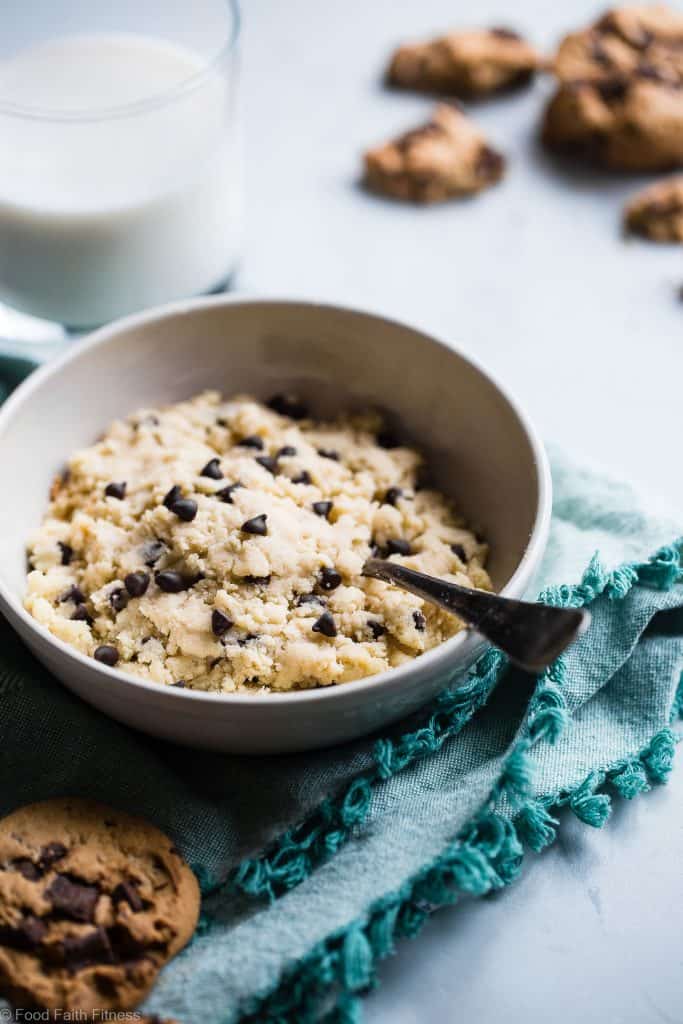 Now, who says protein powder can only be in shakes?!!
There you have it, 7 recipes to make with protein powder - that almost look to good to be true!
Do you use protein powder as an ingredient in recipes? What do you make? Tell me in the comments below!