Using a Rotisserie chicken for quick meal prep lunches is one of my favorite meal prep hacks. Using one main protein for many grab and go lunches this week - it doesn't get any easier than that!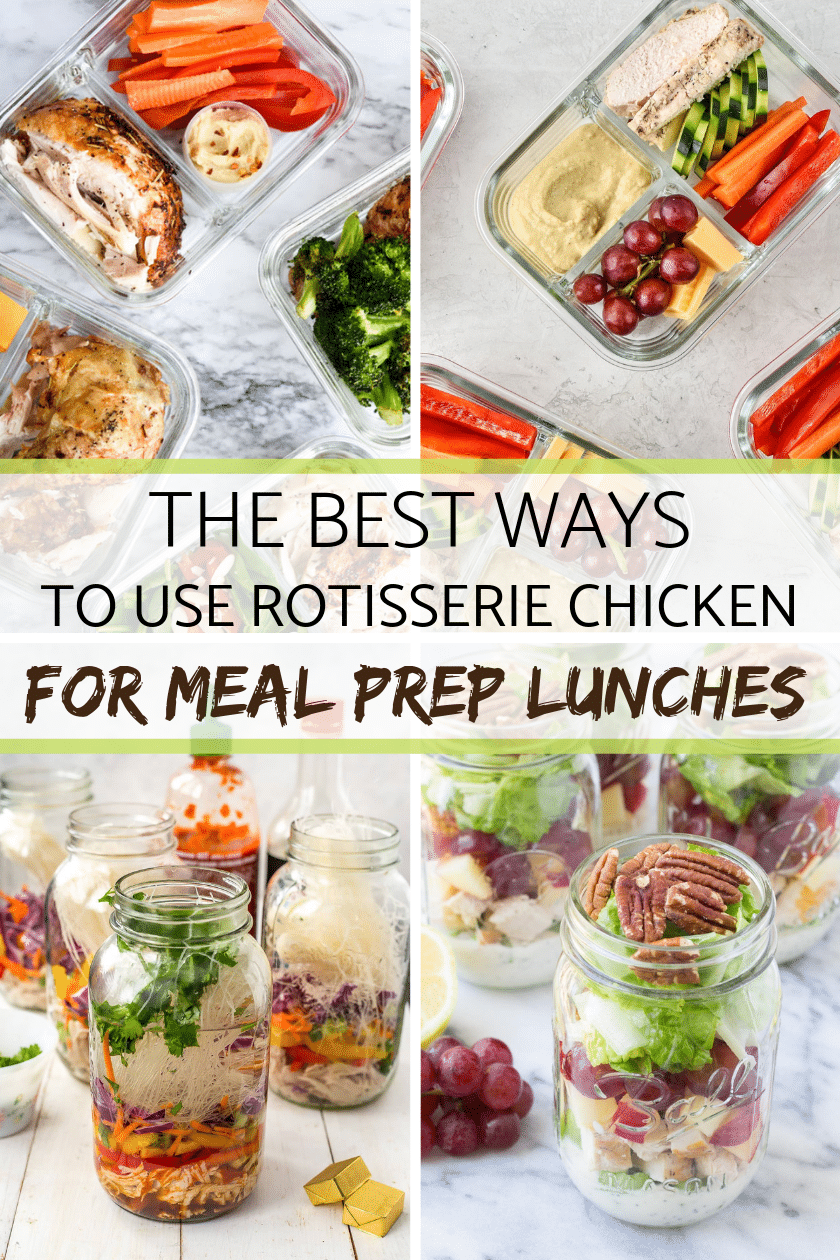 Next grocery trip, pick up a cooked rotisserie chicken from you grocery store, and your lunch prep game will be changed!
This is one of my most basic meal prep hacks I use. I can easily assemble 4 work week lunches from one chicken - and I do no cooking on meal prep Sunday!
If you are unsure of how to break down a whole chicken - here is a great video for you!
I use my rotisserie chickens to make a ton of not so boring, super filling salads, mason jar instant soups, bento boxes, and sandwiches!
So, this week, grab a rotisserie chicken and get your easy lunch meal prep on with these delicious ideas!
The Best Ways to use a Rotisserie Chicken for Meal Prep
So, there you have it, the best ways to use a rotisserie chicken for meal prep lunches!