Having a few freezable grab and go lunches ready is a life saver for busy weeks I don't have the time to meal prep. Here are my favorite 3 instant pot freezable grab & go lunches!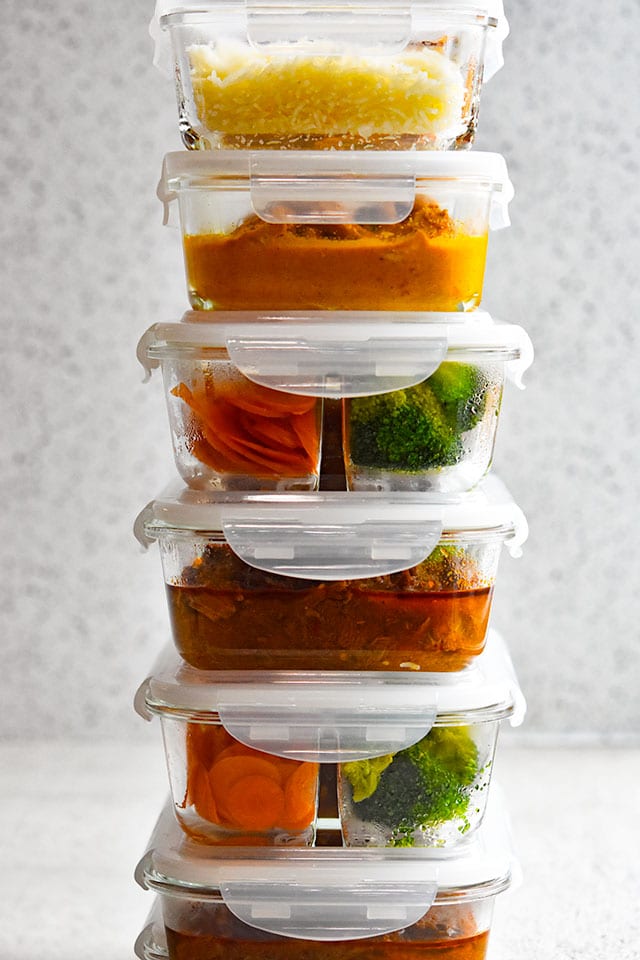 My plan was to make my lunch in my instant pot on my day off, but when I made my chicken and it was so quick and easy, I figured I would put a second recipe in the instant pot while I ate my lunch.
Then, that snowballed into using up some beef and bam! my freezer was stocked with freezable grab and go lunches..
The best part of prepping these grab and go lunches was the lack of dishes! I really only used a couple of cutting boards, measuring tools, and the instant pot. In between recipes, I just washed the instant pot– no piles of pots and pans, and millions of dishes. Win-Win.
To make freezer ready single servings for lunches, I like to use these 2 compartment and 3 compartment Prep Naturals containers.
As for labeling, I found this handy dandy freezer tape! Note: masking tape will not stick once frozen. Actually NOTHING will stick except this magical tape.
I used three recipes for this freezer cooking adventure. I also steamed carrots and broccoli, and prepped some rice to make these full meals!
Now my favorite freezable grab & Go lunches....
This recipe is in my freezer at all times for lunch AND dinner.. it is that good! Better than restaurant!
Melt in your mouth beef. OMG. This is my go to Instant Pot beef recipe!
This is going into regular rotation FOR SURE. I do cut back the honey just a bit for personal preference, but wow this is a family friendly meal for sure!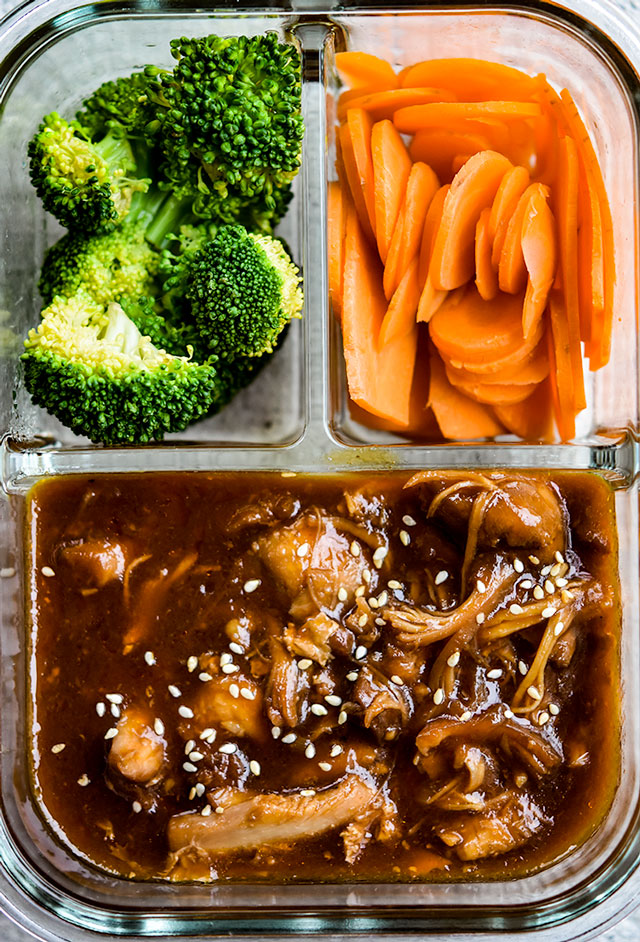 I think it is safe to say that the electric pressure cooker has made my meal prep adventures even quicker, and with way less mess to clean up!
If you are interested in more instant pot meal prep ideas, check out this section of the blog!
So, there you have it.. 3 amazing freezable grab and go lunch ideas... that taste AMAZING!