Yes, your Instant Pot can be used as a slow cooker, and here is how!
Instant Pots have a ton of features ranging from pressure cooker (obviously!), rice cooker, steamer, sterilizer, yogurt maker, soup maker, saute pan, and slow cooker!
The exact features you have depend on which model you have, but to be honest, the functionality is very similar between all of the models, with the face plate interface layout being the biggest difference separating them.
The one major exception is the new Instant Pot max that is the only Instant Pot model that is rated to do pressure canning.
But, all of the models have the slow cooker function. The slow cooker function is a non pressure function.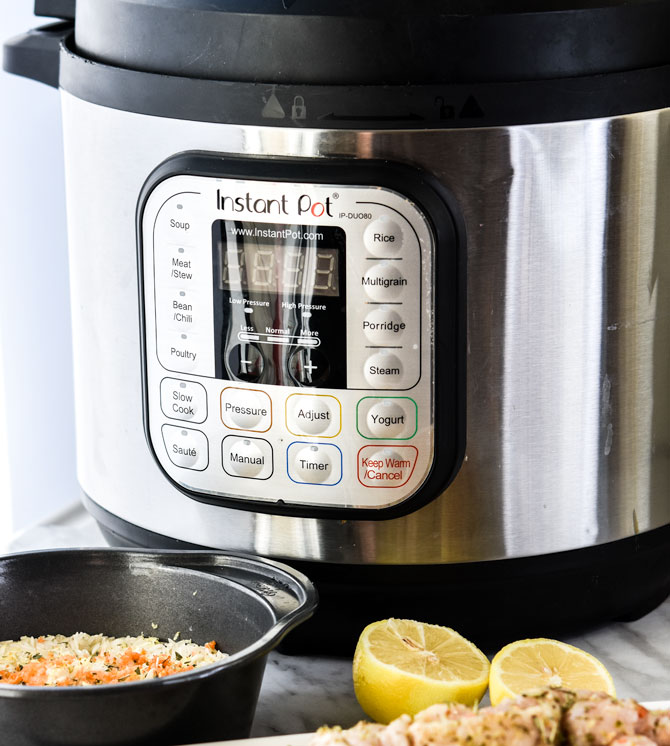 The million dollar question is " can I get rid of my trusted slow cooker now that I have and Instant Pot?"
Answer: "Yes.... but"
In many Instant Pot cooking Facebook groups, there are reports that the slow cooker function doesn't work quite the same as their regular slow cooker, and that cook times need to be increased.
There are 2 things to know about using your Instant Pot as a slow cooker.
First, the Instant Pot only heats from the bottom surface, whereas typical slow cookers heat from the bottom and all of the sides.
Second, setting the Instant Pot slow cook function isn't the most intuitive.
If you select slow cook function, set your time, and walk away, you may have accidentally set your Instant Pot to "keep warm".
Unfortunately the terms used on the Instant Pot face plate for slow cooker temperature settings are not awesome.
With a regular slow cooker you are used to "Keep Warm", "Low", and "High".
But, on your Instant Pot, those settings are called "Less", "Normal", and "More"
If you simply press slow cooker, set the time, and walk away, you may have your pot set to "Less" - which is essentially a keep warm function.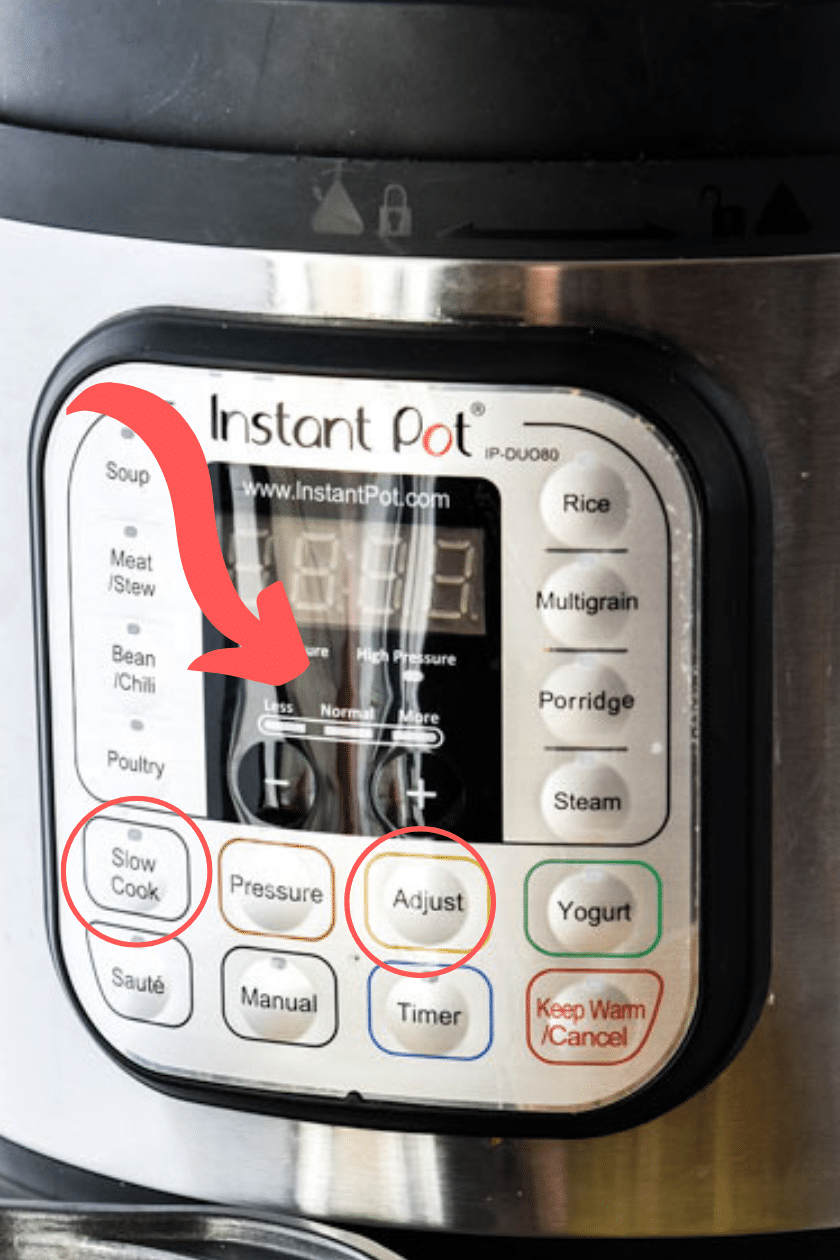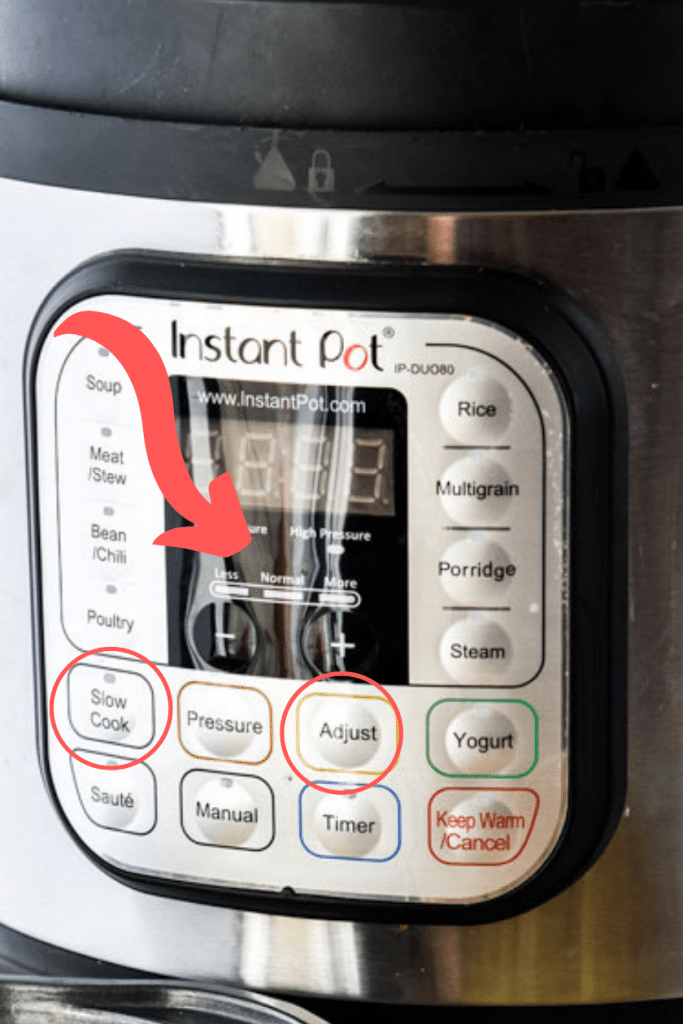 So, here is the run down of how to set your Instant Pot for slow cooking:
Press slow cook
Press ADJUST to change the heat setting between Less, Normal, and More (aka keep warm, low, and high). Some models (the 3 qt mini) don't have and adjust button. Simply press slow cook again to move through the less, normal, and more settings.
Set the time using the + and - buttons.
Walk away.
As for the lid. You can use the regular instant pot lid, and set it to vent. Or, you can get a clear instant pot lid, OR you can use a lid form your pots and pans set that fits!
So, there you have it, how to use your Instant Pot as a slow cooker!
Have you tried to use your Instant Pot as a slow cooker? How did it go? Do you like it?