Chest style deep freezers are one of the most challenging things for many people to organize to know what they have on hand, and where to find it in their freezers.
Here are a few tips for inspiration to show you that it can be done, and it can be done easily!
Having a secondary freezer can be awesome for the freezer meal cook, the couponer that buys in bulk, or the people who like to purchase right from ranchers and buy large quantities of meat at once. But, it can be daunting to organize.
This post here has all of my freezer organization tips, but this post is specifically for those chest freezers!
Let's look at a few successful ways to get your freezer chest freezer organized, and how to stay organized!
Create zones with milk crates
Using milk crates, or any thick plastic bins is a really simple way to create zones within your freezer. This is also a fairly in expensive way to organize your chest freezer.
PRO TIP - if you can, label your items so that you can see what is in the bins without having to handle them and dig around too much.
After you organize, you can create a bit of a map that you can tape onto the lid so you know what each bin has, and where it is in the freezer.
My bins were $9 (CDN) from Home Depot.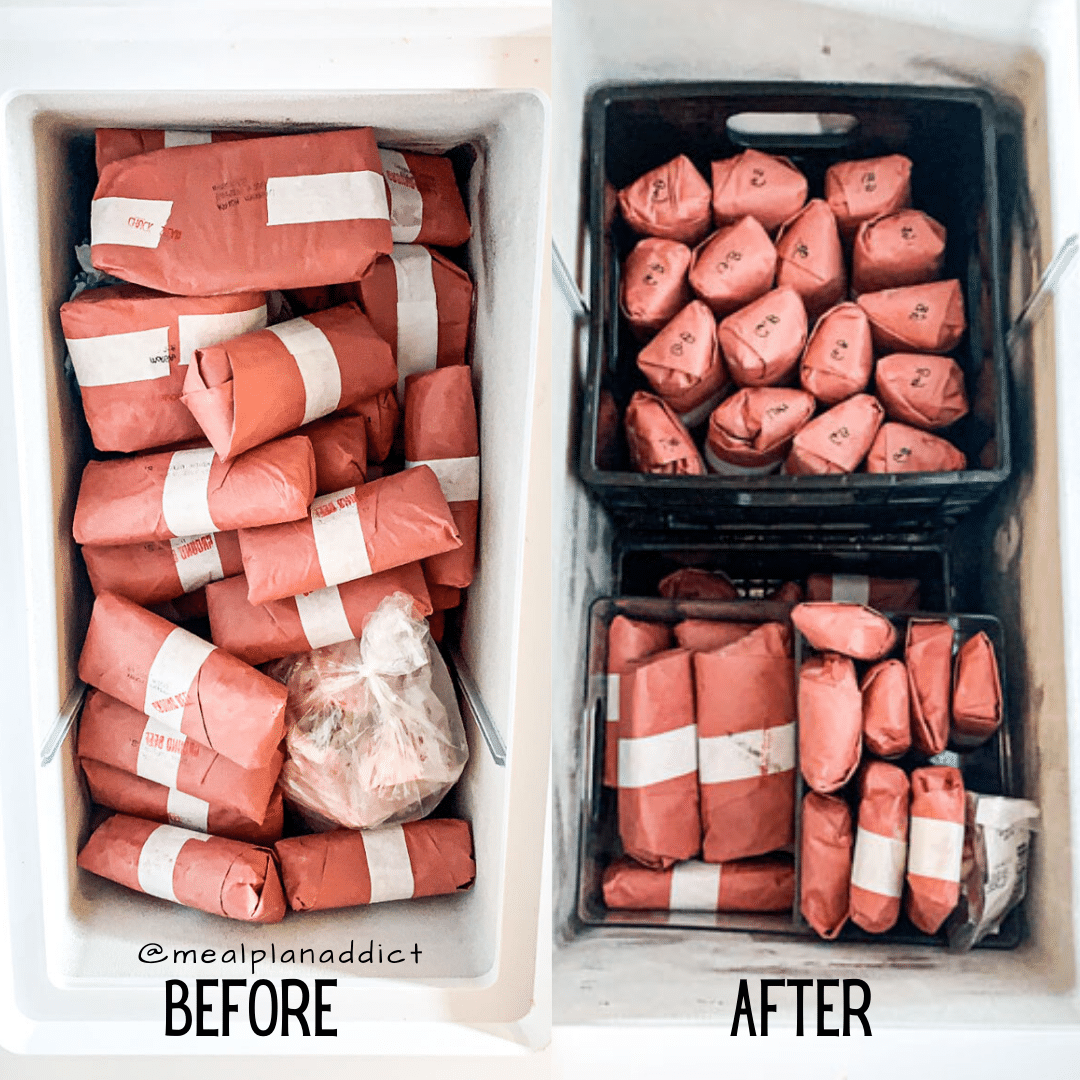 Create zones with reusable bags
This method that Happy Money Saver uses with reusable bags makes it super easy to pull out a category bin and grab what you need.
Again though, creating zones is important!
I get my reusable bags from my local grocery store. The ones with large rectangular bottoms are best for this use.
Use Sliding bins
I love this method from Practically Functional that uses bins on the bottom for less used items and sliding bins or baskets for the things you access the most.
The bottom layer bins are from the dollar store, but you definitely want to purchase bins that are as think plastic as you can get.
Sliding baskets are found on amazon and the bins you purchase are going to be dependent on the width of your freezer. Be sure to measure!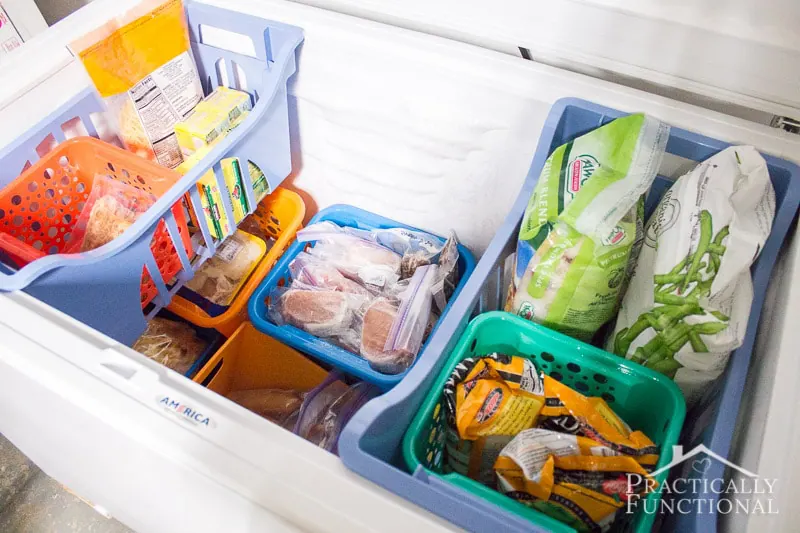 Construct dividers and use 3 layers
This tutorial from Instructables.com shows you how to make custom dividers for your freezer to create zones on the bottom layer.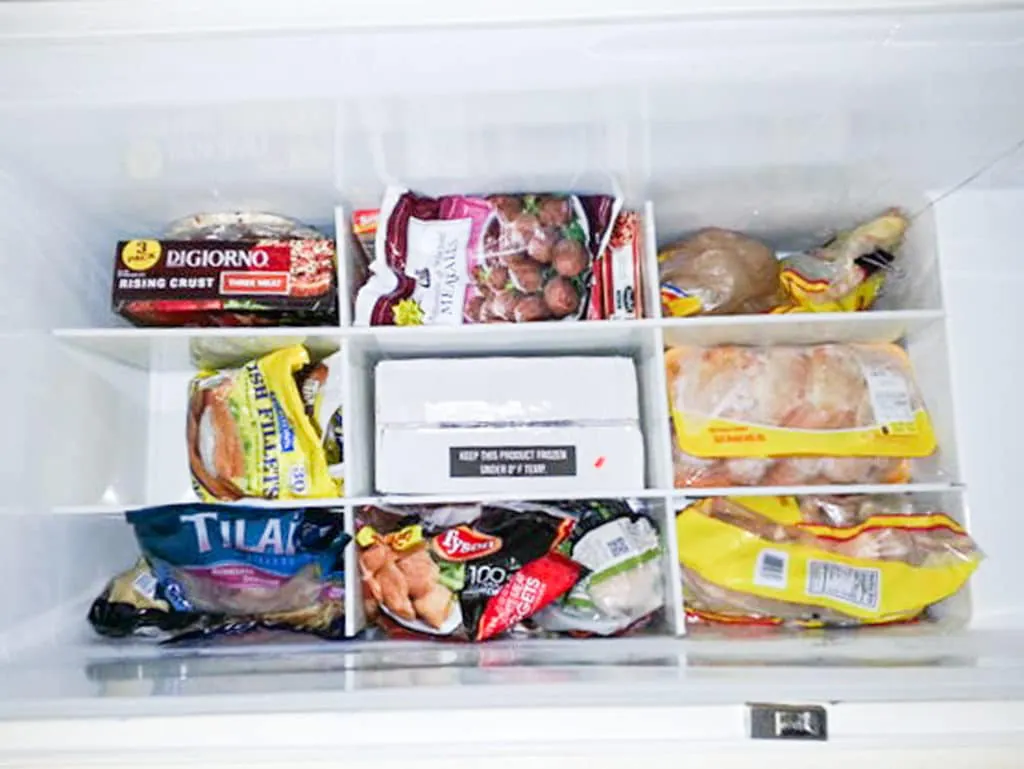 Then you can stack baskets and add sliding baskets.
This is so brilliant! You can see, and access everything in your chest freezer!
One last tip
Once you have your freezer organized, take an inventory and update it as you remove your items. This helps you keep control of your freezer and can help you meal plan based on what you already have!
A few ideas for keeping inventory:
Paper and pen! the simplest way. Tape it to your freezer.
Apps! There are a few apps out there to help you manage your freezer inventory.
A white board. Having a white board next to your freezer makes it easy to update and change your inventory as you use up your items and and new ones!
When you organize your freezer, I would love to see how you do it! Be sure to tag me @mealplanaddict on Instagram or come post a photo in the Meal Plan Addict Community!