Air Fryers are the latest kitchen gadget to get all the attention. There is good reason! Here are all the reasons why I bought and Air Fryer and LOVE it!
If you have been around this blog for 5 minutes, you know that I am an Instant Pot girl. Quick dinners are my jam.
But, I am the first to admit that an Instant Pot can't make everything.
So there were things I was still making in my oven... as painful as waiting for the preheat and cook was.
Enter Air Fryer....
I bought my Air Fryer and it quickly became my most loved appliance.
Here is why I wanted to buy one:
Faster cook times
Air Fryers cook about 20% faster than conventional ovens... AND at lower temps.
Hello efficiency. When I was testing my dill pickle chicken, I put half of the recipe in the air fryer, and half in the oven.
The air fryer batch was done before the oven was even done pre heating. Then the oven batch had a longer cook time too.
Crispier Food
The "fried" feel of the food is due to the strong convection fan in air fryers. Air Fryers cook with strong convection vs conduction heat of traditional ovens.
Air Fryers also cook with a dryer heat compared to ovens that also lead to a crispier cook.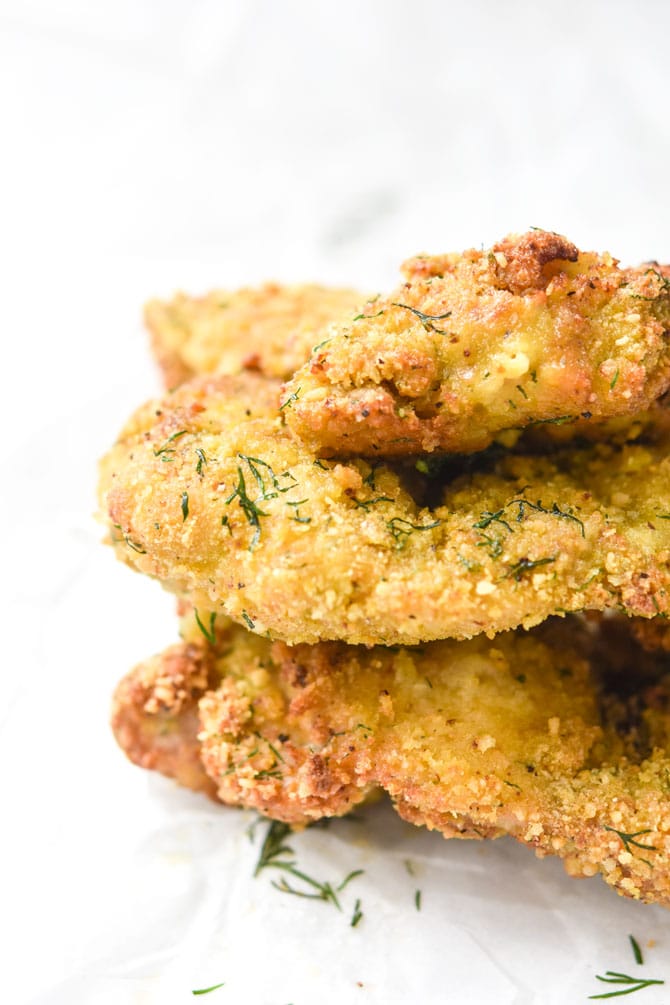 Changed the Veggie Game
While my dinner typically cooks in my Instant Pot, I would steam my veggies in my microwave steamer. Pretty boring.
Now, roast my veggies in my air fryer for an unparalleled texture, in just a few minutes!
Hello, broccoli and sesame ginger carrots, and balsamic asparagus!
Cleans like a dream
You only have to clean one oven in your life to realize it is the worst job on the planet.
The basket of the Air Fryer cleans like a dream.
Heat Contained
If you have ever cooked in a house in the dead of summer that doesn't have A/C (me! I don't have A/C), this is a huge feature! Your house won't heat up when you make a whole chicken!
My Instant Pot accessories fit!
My 6" cake pans, bowls, and spring form pans fit in my air fryer... because yes, air fryer cakes are a thing!
Now that you know why I love it so much, here is what I love to make in mine!
I have THIS one and have no complaints!
So, there you have it, why I am head over heels in love with my Air Fryer!